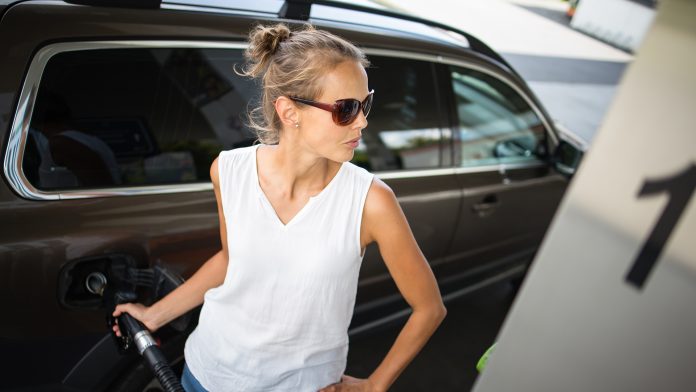 ANCHORAGE — February 21, 2018 — Consumer Energy Alliance (CEA), a national advocate for energy consumers, and various Alaskan organizations joined together today to show support for the U.S. Department of the Interior's (DOI) proposed 2019-2024 National OCS Oil and Gas Leasing Draft Proposed Program. During a press conference held near the DOI's public meeting on the Draft Proposed Program, speakers highlighted the positive impact that expanding offshore energy exploration in the Arctic could have on Alaskan families and businesses.
The following individuals provided quotes for today's press conference:
"Alaskans and the American public at large depend on affordable, reliable energy to power their homes and businesses, make a living, and provide for their families and employees," said CEA-Alaska Chairman Jason Brune. "The federal proposal to continue and expand access to American energy in Alaska sends a message that Alaska is once again open for business. Putting this plan into action would bring relief to families and businesses across the state who need jobs and affordable energy, and we are proud to offer our support."
Aves Thompson, Executive Director of the Alaska Trucking Association highlighted the importance of Arctic energy exploration by stating, "Alaska Arctic OCS leasing and development meets Alaska's and our nation's needs in a number of ways – from increased throughput for the Trans Alaska Pipeline, and jobs for Alaskan and American workers, to revenue for both Alaska and the US treasuries and better infrastructure for our state." Thompson continued: "Alaskans support responsible development – our very economic livelihood depends on it. We hope the DOI will look favorably on continued responsible development in the Alaskan Arctic and go forward with the leasing program."
Darl Schaaff, Company Partner/Owner, Art Services North, focused on the importance of exploration and development for Alaska's communities. He stated, "The benefits of energy production in Alaska shows the need for continued development of our resources, the continued partnership of our producers and the community and the continued dreams of the people who live in Alaska to make it a better place to live and work.
Schaaff added: "Our future is bright with possibilities, we can continue to struggle with the status quo or we can be bold, innovative and progress into a secure future that is of our own making."
James Strong, Owner, Sweet Caribou discussed the importance of offshore energy to Alaskan business owners. He stated, "Responsible development is important and something we can do in Alaska. We need these projects in order to keep Alaska growing. Without them, our economy will dry up. Alaska faces unique challenges due to its geographic location and rugged climate, and as a result, the complexities of developing other industries such manufacturing or technology make resource development the most important segment of our economy."
Strong added, "Over the last three years, I would estimate that more than 50 percent of my regular customers have moved away – people are leaving as they lose their jobs and companies transfer them out of state, with little hope of changes for the future. As an Alaskan and small business owner, I fully support the responsible development of Alaska resources in the Arctic, and encourage the Department of Interior to keep Alaska in mind as they move forward."
###
About Consumer Energy Alliance
Consumer Energy Alliance (CEA) brings together families, farmers, small businesses, distributors, producers and manufacturers to support America's energy future. With more than 500,000 members nationwide, our mission is to help ensure stable prices and energy security for households across the country. We believe energy development is something that touches everyone in our nation, and thus it is necessary for all of us to actively engage in the conversation about how we develop our diverse energy resources and energy's importance to the economy. Learn more at ConsumerEnergyAlliance.org.
Contact:
Emily Haggstrom
P: 720-582-0242
ehaggstrom@consumerenergyalliance.org