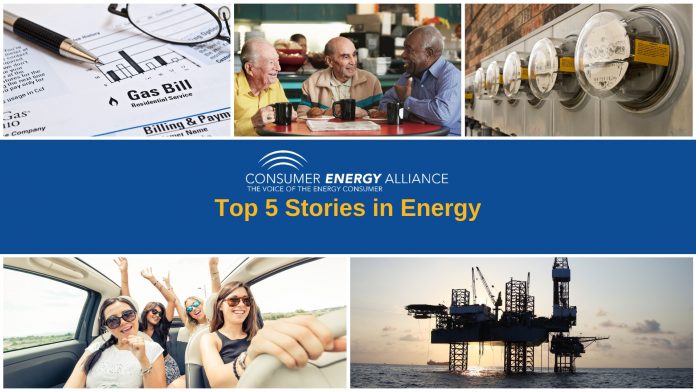 Energy is the bedrock of modern existence. It influences world economies and family budgets alike. Given its societal significance, we publish a weekly compendium of energy news and stories that are shaping global markets and affecting daily life.
Cryptocurrencies, like Bitcoin, are one of the latest investment crazes. But did you know that creating digital tokens is resource-intensive and exceptionally expensive? To help cut some of those overhead costs, crypto mining companies have descended on regions with lower electricity rates — including several Washington State locales. The migration of miners into lower-cost zones has sparked usage and capacity challenges. In an attempt to rectify the situation, Washington lawmakers in several counties voted to raise cryptocurrency miners' utility rates. The new fee schedule goes into effect on April 1, 2019; it is expected to triple affected parties' monthly costs.
Two major airlines unveiled significant renewable energy plans after industry executives vow to implement greenhouse gas mitigation measures beginning in 2020. Of the two airlines to unveil such energy plans, United Airlines revealed plans to reduce problematic emissions by 50% by 2050. Simultaneously, JetBlue has announced the imminent receipt of five new A321 aircraft, which are to be powered by renewable jet fuel. Industry analysts report that over 100,000 commercial flights have used hybrid fuels to date and some scientists predict that the aviation industry's clean energy commitments will do less harm to the environment, thereby improving worldwide health.
The Energy Information Administration reports that almost a third of U.S. households struggle to pay their energy bills. In 2015 alone— which is the latest year of reportable data — approximately 25 million families have been forced to forfeit both food and medicine in order to pay for electric bills. At the same time, a Department of Energy report indicates energy-related spending is declining due to lower petroleum and natural gas prices.
Enervee is rolling out version 2.0 of their "Enveree Score", helping consumers make energy-smart choices when shopping for appliances. Using a scale of 0-100, consumers can easily see which products are the most energy-efficient. Enervee also projects personalized consumer costs and savings – a one of a kind platform.
Columbia Gas of Massachusetts needs 1,300 workers to replace miles of aging pipeline within the next two months. At the same time as construction crews, inspectors and even translators are needed to help improve safety for those around older infrastructure, the main question employers are asking is where those pipeline workers will come from? Columbia Gas looks to move workers from other states to help fill the need in Merrimack Valley – where companies are required by state law to replace the unprotected steel or cast iron pipe within 20 years.