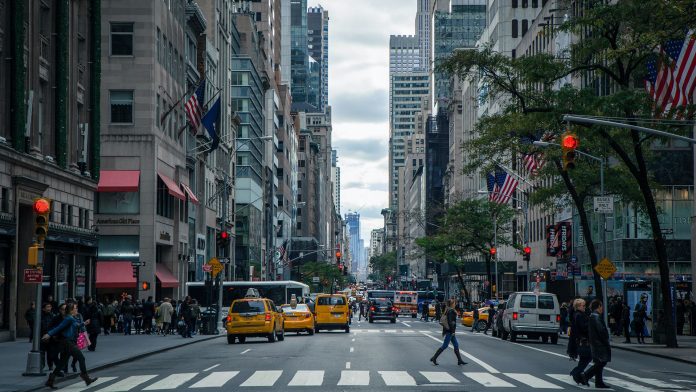 Washington D.C. – Consumer Energy Alliance (CEA), the leading consumer advocate for energy, expressed their disappointment after the Department of Environmental Conservation rejected the construction of a natural gas pipeline that would provide vital energy to New York. Following the decision, Mike Butler, CEA's Mid-Atlantic Executive Director, made the following statement:
"The New York Department of Environmental Conservation's (DEC) decision to block the critically-needed Northeast Supply Enhancement Project is a letdown to families, households and those struggling to make ends meet," said Butler.
"The nearly $1 billion project will not only assist in reducing carbon emissions in New York City by almost 3 million tons a year, helping the state meet its mandates, but it would also put our skilled trades to work upgrading and modernizing our energy infrastructure – which is desperately needed. Consumers everywhere should be disappointed by the DEC's action – New Yorkers already pay 38% higher for their residential electric rate than the rest of the country.
"Utilities have warned that without additional supplies communities across the region, and in Long Island, will face moratoriums on new natural gas hook-ups. We need a realistic plan to meet the region's growing energy needs affordably, and this project will provide tremendous economic and environmental benefits today if our regulators could only get to 'yes.' The Cuomo Administration is moving forward with offshore wind, which is a positive development, but it sets double-standards when it comes to other energy infrastructure like pipelines. We don't have to pick winners and losers to meet our energy and environmental needs.
Butler concluded by saying: "New York's policymakers must set aside the unrealistic, shrill, and frankly irresponsible political demands of activists and do the right thing for working parents, seniors, and low-income communities by providing them with the affordable energy they desperately need. We hope that the technical issues raised in the permit denial are expeditiously addressed so we can stay on track with a brighter and more prosperous energy future."
###
About Consumer Energy Alliance
Consumer Energy Alliance (CEA) is the leading consumer advocate for energy, bringing together families, farmers, small businesses, distributors, producers, and manufacturers to support America's environmentally sustainable energy future. With more than 550,000 members nationwide, our mission is to help ensure stable prices and energy security for households and businesses across the country. CEA works daily to encourage people across the nation to seek sensible, realistic, and environmentally responsible solutions to meet our energy needs.
Contact:
Emily Haggstrom
P: 720-582-0242
ehaggstrom@consumerenergyalliance.org