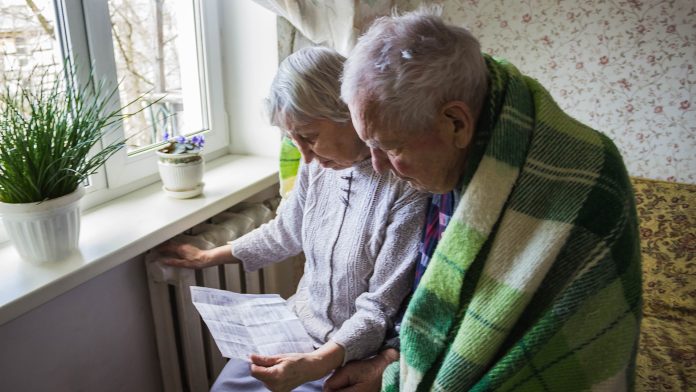 During this time of year of reflection and cold winter weather knocking at our doors, there's something families and households across the country can be thankful for – reliable energy. It seems silly, right? It's not. Energy is something we take for granted. That's because we know that our electricity will always be on so we can make dinner and veg out after work or school – and of course, be warm throughout the night. It's always on, we never really have to think of other scenarios like, where are my candles? How will I keep all the food cold in the refrigerator, or how will we take warm showers in the morning? It's always reliable until it's not. That means energy is something we can't take for granted – even in the world's most prosperous country.
California's Experience Should be a Warning
Just look at the unfortunate situation that's been unfolding throughout the fall across California. Tens of millions of people have been forced to go without power on a reoccurring basis for days at a time, instead of relying on back-up generators – for those who are lucky enough to afford them – just to keep a few small necessities going.
There are heartbreaking stories of people with medical hardships and where small businesses facing collapse were commonplace. How did they get to this point? While the most obvious has been the state's struggle with crippling forest fires and years of under-investment upgrading and maintaining the electric grid, but the outages all come while policymakers have been busy trying to meet the increasing political demands from anti-development activists. It may take years to get the state's grid back up and running at full speed.
What Can Georgia Learn?
It is possible to practice environmental stewardship and meet our community's energy demands without devastating the state. It'd be unfortunate for other states to import this situation – especially Georgia. Fortunately, right now, state regulators at the Public Service Commission (PSC) are considering a plan to help modernize and upgrade Georgia's grid with investments that will keep pace with the demands Georgians are demanding for services in the future.
By investing in new efficient infrastructure today, we can all help to lower energy costs in the future. Already between 2006 and 2016, a report from the Consumer Energy Alliance found that Georgia's families and small businesses saved almost $16 billion thanks to clean, reliable natural gas. More energy options are coming – plus the advantage of conservation and efficiency ideas through SMART Grid technology, but we have to invest now. The smart choices we make in advance will help keep energy affordable and hopefully hinder a big, one-time payment later.
You can learn more about this process before the PSC by reading our latest write up on the issue. And during this holiday season, remember to be thankful for the energy infrastructure that makes it merry and bright.