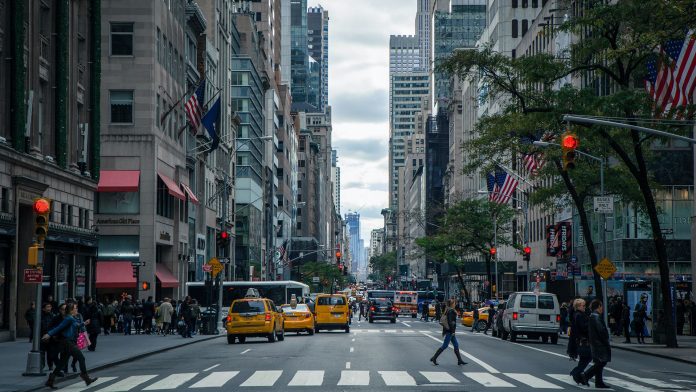 New York, NY – Following New York City Mayor Bill de Blasio's proposed action to ban natural gas hookups in new buildings in the city by 2030 and restrict the abundant and environmentally-sound energy choices of families and businesses, a new report released by Consumer Energy Alliance found an energy ban could conservatively cost every household in New York City more than $25,600.
The report entitled, "Wealth Inequality: The Hidden Cost of New York City's Natural Gas Ban," examined the impact of an energy ban forced onto families and New Yorkers depending on the appliance models, home configuration, labor, and reliance on natural gas. Using open-source consumer data, CEA developed a cost calculator to provide an estimate of what a typical household in New York City could expect to pay as a result of such short-sighted policies to ban natural gas service and use.
These findings dovetail with previous research performed by CEA which found that the cost to replace just major gas appliances in homes nationwide would be more than $250 billion.
"Mayor de Blasio's natural gas service ban is nothing short of ill-conceived and irresponsible. It will be acutely felt by the poor and those on fixed incomes who disproportionately struggle with higher energy bills and disruptions," said CEA's New York Director Wendy Hijos. "If forced onto families, our report findings show the cost to consumers would be astronomical."
Hijos added: "This arbitrary ban will add even more hardship and uncertainty on the city's small businesses and restaurants, which are struggling to survive and require natural gas to cook food and operate. With 92% of NY businesses being unable to pay full rent a few months ago, the reality is that New Yorkers need our help to get back on their feet, not impractical energy bans that will only harm those that can least afford it."
"CEA's eye-opening report injects some much needed reality into the conversation about natural gas bans and the impact it will have on everyday New Yorkers and struggling small businesses. If this trend of ambitious and impractical policy continues, make no mistake people's financial health will be in jeopardy. Feel-good legislation is no replacement for practical policies that keep the everyday wellbeing of hard working New Yorkers in mind," said New Yorkers for Affordable Energy Coalition Executive Director Michelle Hook.
Commenting on the impact of these policies, Hijos said, "We can and must meet our growing energy needs and provide more environmental protection, but this plan takes us in the exact wrong direction. CEA believes we can get to a cleaner future without banning the energy people need to live their lives and heat their homes during our cold winters. We continue to support balanced options like bringing more large-scale hydro, offshore wind, nuclear and other renewable energy sources to help meet the city and the state's ambitious climate goals. We're going to need it all – including natural gas – to reasonably get to a net-zero future. It simply can't be done with bans or one-size-fits-all approaches that could leave our most vulnerable out in the cold and in the dark."
To view the report, click here.
###
About Consumer Energy Alliance
Consumer Energy Alliance (CEA) is the leading voice for sensible energy and environmental policies for consumers, bringing together families, farmers, small businesses, distributors, producers, and manufacturers to support America's environmentally sustainable energy future. With more than 550,000 members nationwide, we are committed to leading the nation's dialogue around energy and the environment, its critical role in the economy, and how it supports the vital supply chains for the families and businesses that depend on them. CEA works daily to encourage communities across the nation to seek sensible, realistic, and environmentally responsible solutions to meet our nation's energy needs.
Contact:
Bryson Hull
(202) 657-2855
bhull@consumerenergyalliance.org