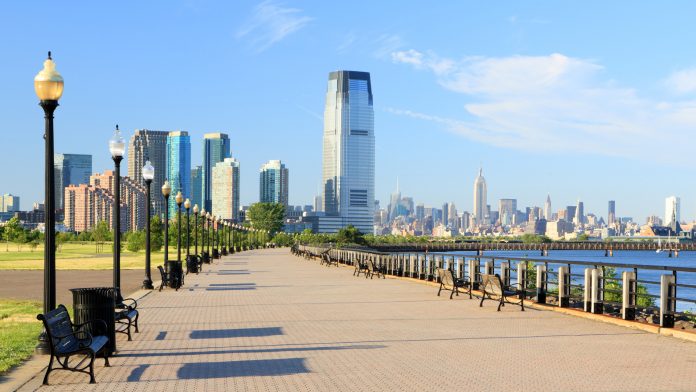 Consumer Energy and Environmental Advocate Applauds NJBPU Decision
WASHINGTON – The New Jersey Board of Public Utilities (NJBPU) approval of two offshore wind projects that will eventually power almost 1.2 million homes is a victory for a nascent industry that can contribute to the availability of affordable energy for consumers and small businesses, while generating jobs and billions in economic activity, Consumer Energy Alliance (CEA) said today.
NJBPU approved Ørsted's Ocean Wind II and EDF/Shell's Atlantic Shores Offshore Wind projects, which will build a combined 2.7 gigawatts of generation capacity off of New Jersey's shores. Under the agreements reached with the state, the project sponsors have committed to building new manufacturing facilities in the state at the New Jersey Wind Port, which is under construction, as well as at the Port of Paulsboro, where Ørsted and another company are investing $250 million in an offshore wind manufacturing facility.
"This is a great step forward for offshore wind and demonstrates its tremendous potential to create good-paying jobs for our skilled tradespeople and contribute to America's manufacturing sector as this multi-billion dollar industry emerges here. CEA supports expanded use of all of our offshore resources to ensue affordable, reliable power for families, farmers and small businesses," CEA Federal Affairs Adviser Michael Zehr said.
"A faster, more certain permitting process will allow this industry to achieve scale rapidly, which in turn benefits domestic manufacturing as supply chains to support offshore wind's growth are built throughout the country. That greater assurance will also accelerate the dramatic cost reductions that are already happening."
The two projects are expected to create 7,000 jobs during the development, construction and operational phases of the wind farms, for an expected contribution of $3.5 billion in economic benefits. The project sponsors are also contributing $26 million to fund research and fish and wildlife monitoring that will benefit environmental and conservation efforts.
"These two projects are creating family-sustaining wages for our skilled union laborers and tradespeople, while bringing us closer to the inclusive, all of the above energy mix New Jersey's families and small businesses need to thrive," CEA Mid-Atlantic Director Mike Butler said.
"The public-private collaboration that brought these projects forward is a model that can be successfully replicated in other states where offshore wind is a possibility. Development like this boosts American manufacturing, labor opportunities and local economies while ensuring that consumers, families and small businesses will have greater access to reliable and affordable and environmentally sound energy."
###
About Consumer Energy Alliance
Consumer Energy Alliance (CEA) is the leading voice for sensible energy and environmental policies for consumers, bringing together families, farmers, small businesses, distributors, producers, and manufacturers to support America's environmentally sustainable energy future. With more than 550,000 members nationwide, we are committed to leading the nation's dialogue around energy, its critical role in the economy, and how it supports the vital supply chains for the families and businesses that depend on them. CEA works daily to encourage communities across the nation to seek sensible, realistic, and environmentally responsible solutions to meet our nation's energy needs.
Contact:
Bryson Hull
(202) 657-2855
bhull@consumerenergyalliance.org