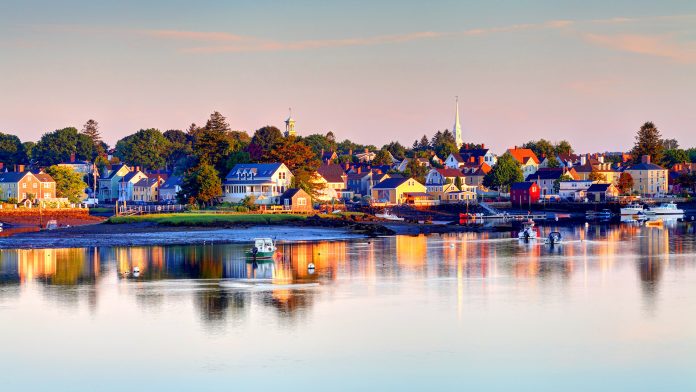 Concord, New Hampshire – Consumer Energy Alliance (CEA), the leading consumer energy advocate, released the following statement after the New Hampshire House voted to approve SB-424, legislation that will encourage the use of and investment in renewable natural gas (RNG) and RNG infrastructure; and help ensure energy reliability and consumer choice for all Granite Staters. CEA New England Executive Director Marc Brown said:
"Consumer Energy Alliance thanks the New Hampshire legislature for supporting this forward-thinking, bipartisan legislation which will result in increased energy reliability for families and businesses, while safeguarding consumer choice, affordable energy prices and reliability by insulating the state from ill-conceived actions taken by neighboring states that may limit access to natural gas."
"SB-424 will help give New Hampshire and its gas utilities more options to develop what the future of the natural gas distribution system might look like. This bill is a prime example of how forward-looking legislation can balance our increasing energy demand while reaching our environmental goals," Brown said.
"RNG will play an important role in the energy transition as we keep innovating and looking for new ways to reduce emissions without harming the affordability and reliability of energy. CEA urges the Governor Sununu to sign SB-424 into law to ensure New Hampshire and its people can count on affordable, reliable energy," Brown said.
About Consumer Energy Alliance
Consumer Energy Alliance (CEA) is the leading voice for sensible energy and environmental policies for consumers, bringing together families, farmers, small businesses, distributors, producers, and manufacturers to support America's environmentally sustainable energy future. With more than 550,000 members nationwide, we are committed to leading the nation's dialogue around energy, its critical role in the economy, and how it supports the vital supply chains for the families and businesses that depend on them. CEA works daily to encourage communities across the nation to seek sensible, realistic, and environmentally responsible solutions to meet our nation's energy needs.
Contact:
Bryson Hull
(202) 657-2855
bhull@consumerenergyalliance.org