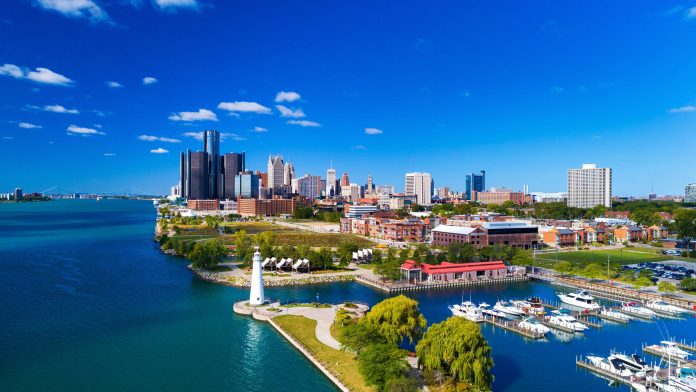 Adding a year and half of review for a tenth of an acre of wetlands is the definition of overkill
DETROIT  – Consumer Energy Alliance (CEA), the leading energy and environmental advocate for families and businesses, issued to following statement regarding the U.S. Army Corps of Engineers' decision to further lengthen the environmental review for the Line 5 Tunnel project. It is attributable to CEA Midwest Executive Director Chris Ventura.
"We're glad the Army Corps of Engineers is doing its due diligence and listening to public concerns. However, adding more than a year to the process is not helping anyone, especially since there is strong public support to get Line 5 in a tunnel in the bedrock beneath Lake Michigan, and out of the Straits of Mackinac."
"The safety of Lake Michigan is of paramount importance, which means there is no good reason for further delay. It should be clear to all by now that certain interests are looking for any and all reasons – including false claims about safety – to satisfy their misguided political agenda to stop this vital project. That would be environmental self-defeat, because blocking the Line 5 tunnel would force the energy it carries to be delivered via less safe, higher-emitting means of transportation."
"It's unprecedented that the Corps – which first got the Line 5 tunnel application in 2020 – needs almost six years to review a project that touches a tenth of an acre of wetlands and requires no construction in the waters of the Straits. There is a huge gap between exhaustive and excessive, and this decision leaps right over it."
"While some parts of the Biden Administration are in Canada now touting its climate plan, another part of it is slowing down a project that, if blocked, would lead to disastrous economic consequences for Canadian citizens in Ontario. Like many in the U.S., Ontarians rely on Line 5 for reliable, affordable energy every day."
###
About Consumer Energy Alliance
Consumer Energy Alliance (CEA) is the leading voice for sensible energy and environmental policies for consumers, bringing together families, farmers, small businesses, distributors, producers, and manufacturers to support America's environmentally sustainable energy future. With more than 550,000 members nationwide, we are committed to leading the nation's dialogue around energy, its critical role in the economy, and how it supports the vital supply chains for the families and businesses that depend on them. CEA works daily to encourage communities across the nation to seek sensible, realistic, and environmentally responsible solutions to meet our nation's energy needs.
Contact:
Bryson Hull
(202) 657-2855
bhull@consumerenergyalliance.org