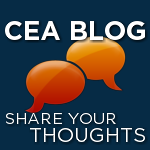 This past Monday marked another Labor Day that the country is struggling with high unemployment: The U.S. Labor Department kicked off the holiday weekend by reporting that the jobless rate rose to 9.6% in August. You may recall that Labor Day 2009 and Labor Day 2008 were also pretty sober events. Yet, years after the country fell into an unemployment crisis, it is still struggling with the highest unemployment rates seen in decades.
While Labor Day is an appropriate time to take stock of the state of America's workers, it is important to note this year that the jobs crisis runs far deeper than the official unemployment rate. Labor Day is often associated with good jobs in manufacturing and industry: jobs that offered the opportunity to work hard and earn a wage that could support a family. Yet in the year 2010, that sort of job is increasingly looking like a relic of the past.
Over the past decade, the United States has lost 5.5 million manufacturing jobs. Today, unemployment in the manufacturing sector is significantly higher than the national average. While the unemployed clearly welcome any and all new jobs creation, as a nation we must also focus on the quality of the jobs we create. If high-paying manufacturing jobs are sent overseas in place of low-paying jobs in service sectors, the nation will be less prosperous.
CEA recently kicked off a series of rallies for jobs around the country, in some of the areas hardest hit by the unemployment crisis and the eroding manufacturing base. Our goal is to highlight the need for more quality jobs and the important role that the oil industry has traditionally played in creating secure jobs that pay decent wages.
CEA wants to hear from  you. Was Labor Day an occasion for you to take a break from work? Or, was it a troubling reminder that you had no work? Do you and your family members feel that you are adequately compensated for your work? Or are you finding it harder to get ahead? What do you think about when you think of Labor Day and what do you think America should do to rebuild our economic strength?