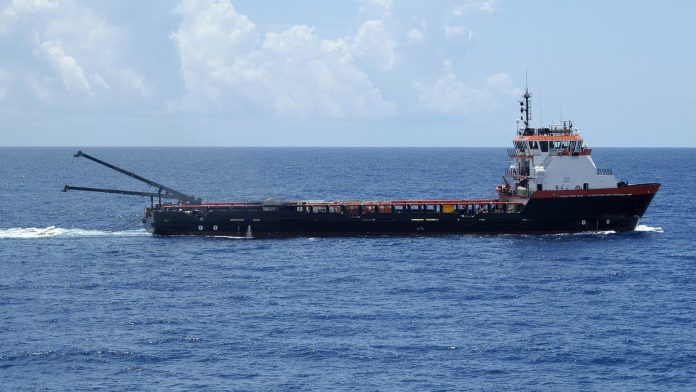 Consumer Energy Alliance submitted 3,650 distinct letters to 8 separate dockets, for a total of more than 28,000 consumer comments to the Bureau of Ocean Energy Management urging for the speedy approval of permit applications to conduct geophysical surveys in the Mid- and South Atlantic Outer Continental Shelf (OCS). These surveys will help determine the location and extent of oil and gas resources in the areas being considered for permit requests, which, based on federal government estimates that are likely to increase following new testing, could hold up to 3 billion barrels of oil and 25.5 trillion cubic feet of natural gas.
"America's domestic energy revolution has spurred economic growth and investment throughout the country," said David Holt, President of Consumer Energy Alliance. "It is critical that we continue to build upon our newfound energy prosperity and strengthen our economic and national security over the long-term by developing offshore oil and natural gas supplies. The safe, responsible completion of these geophysical surveys will contribute to well-informed decision-making as we move forward with development in the Atlantic OCS.
"The supportive comments we submitted make it clear that American consumers recognize the economic and environmental potential of responsible offshore energy development," continued Holt. "Consumer Energy Alliance will continue to ask for the support of these individuals as the Bureau of Ocean Energy Management moves forward with the swift approval of deep penetration seismic surveys in the Mid and South-Atlantic OCS."
A 2013 report by Quest Offshore Inc. concluded that developing offshore oil and natural gas supplies Atlantic-wide would create upwards of 280,000 jobs, contribute $24 billion annually to the U.S. economy, generate $51 billion in tax revenue, and provide an additional domestic oil supply of 1.3 million barrels of oil per day.
###
About Consumer Energy Alliance
Consumer Energy Alliance (CEA) brings together consumers, producers and manufacturers to engage in a meaningful dialogue about America's energy future. With more than 400,000 members nationwide, our mission is to help ensure stable prices for consumers and energy security. We believe energy development is something that touches everyone in our nation, and thus it is necessary for all consumers to actively engage in the conversation about how we develop and diversify our energy resources and energy's importance to the economy. CEA promotes a thoughtful dialogue to help produce our abundant energy supply, and balance our energy needs with our nation's environmental and conservation goals.
Contact:
Shawn Martini, 713-337-8820
smartini@consumerenergyalliance.org