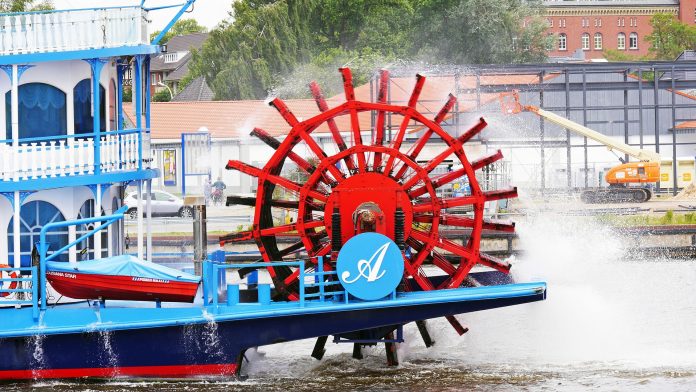 BILOXI, MS – November 9, 2017 – Consumer Energy Alliance (CEA) hosted Federal officials and members of the business community in Biloxi today at the 2017 Gulf Energy Forum – Mississippi for a discussion on Gulf of Mexico energy and its importance to the state, region, and nation. The discussion addressed the new federal offshore energy leasing program currently under development and how opportunities for both continued and expanded access to Gulf of Mexico energy would benefit families and businesses in Mississippi.
Forum panelists included:
Ashley Edwards, President & CEO, Gulf Coast Business Council
Jonathan Daniels, Executive Director & CEO, Mississippi State Port Authority
Renee Orr, Strategic Resources Chief, U.S. Bureau of Ocean Energy Management
Patrick Sullivan, President, Mississippi Energy Institute
Brent Greenfield, CEA's Vice President for Policy, said: "The Gulf of Mexico remains an energy and economic powerhouse for the region and the nation. With new actions currently underway in Washington, we now have an opportunity to continue, and even expand, the benefits we all receive from the Gulf of Mexico, which is a source of abundant energy, recreation and sustenance for Mississippians and all Americans."
He added: "From jobs and household budgets to personal security and the security of our nation, the ability to access American energy, especially from the Gulf of Mexico, effects every facet of our lives."
In discussing the upcoming announcement of the 2019-2024 National Outer Continental Shelf Draft Proposed Oil and Gas Leasing Program, Renee Orr stressed the importance of public engagement throughout the development of the federal plan.  "The decisions that the [Interior] Secretary is making and that you all are providing input to are going to help define what the nation's energy strategy is going to be in 2030, 2040, and beyond.  While we're making decisions about what sales are going to be included in the 2019-2024 lease sale schedule, the actual activity that would accrue from that is decades into the future.  That's why it's critically important for us to have this comprehensive dialogue and engagement with stakeholders."
Ashley Edwards noted the symbiotic relationship between the Gulf economy and offshore energy production. "What we clearly see is that one of the great opportunities for growth here in south Mississippi is the growth of the energy sector.  And so in many ways, I think that the take-away from that is, as goes the health of the nation – our domestic energy economy – so will go the health of south Mississippi's economy. We are absolutely linked to the health of that energy economy." Edwards further added his organization's push to ensure good public policy that would create opportunities to compete for energy industry projects that will create stable, high paying jobs specific to the region in order to "leverage this industry for economic growth in Mississippi."
In discussing opportunities for Mississippi from offshore energy development, Patrick Sullivan noted that offshore resources "contribute to the energy supply situation in our country.  This is so important and intertwined with the local economy.  What the coast and Mississippi should do is send very clear signals to the rest of the world, especially the investment community, that we value your investment in Mississippi."
Jonathan Daniels with the Mississippi State Port Authority concluded, "We all at some time need to fill up our cars. We all at some point need to flip on the switch and see that energy come through. We all need to utilize the energy sector in one way or another.  So that will continue to be a centerpiece of our development into the future."
###
About Consumer Energy Alliance
Consumer Energy Alliance (CEA) brings together families, farmers, small businesses, distributors, producers and manufacturers to support America's energy future. With more than 450,000 members nationwide, our mission is to help ensure stable prices and energy security for households across the country. We believe energy development is something that touches everyone in our nation, and thus it is necessary for all of us to actively engage in the conversation about how we develop our diverse energy resources and energy's importance to the economy. Learn more at ConsumerEnergyAlliance.org.
Contact:
Emily Haggstrom
P: 720-582-0242
ehaggstrom@consumerenergyalliance.org