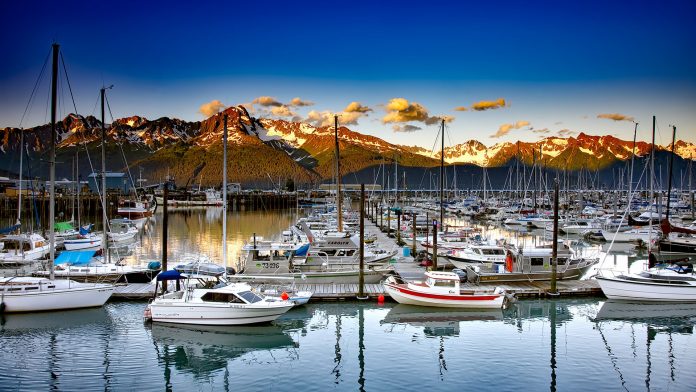 For the first time in over a decade, ANWR is back in the energy discussion – and now you have the chance to tell Washington that you support the development of Alaska's rich natural resources!
The Senate Energy and Natural Resources Committee is considering a proposal that would allow for limited exploration of the 1002 area of ANWR – an area specifically set aside for oil and gas development in 1980.
The responsible development of this area would have immediate positive effects on not only families and businesses in Alaska, but the nation as a whole! More production would provide tens of thousands of jobs nationwide and a significant boost to our economy and domestic oil supply!
This is our best chance for a major discovery and your voice counts!
Make yourself heard and send an email in support of this proposal now!
It's time to create more jobs in our communities, strengthen our local economies, and reduce our dependence on foreign oil.
---
---
Dear Chairwoman Murkowski,
It is time to open ANWR for oil exploration. By accessing and developing this tiny fraction of the coastal plain to responsible energy development, ANWR will have a positive impact on Alaska's families and businesses, as well as the country as a whole. The positive effects of developing this area would be felt immediately with the creation of thousands of jobs, the generation of billions in new revenue, and would help reduce our dependence on foreign sources of oil.
Alaska's economic vitality has long been intertwined with those in the Lower 48. Many companies are key investors in Alaska's multi-billion dollar seafood, tourism, shipping and retail industries. Since the inception of the Trans Alaska Pipeline System (TAPS), Alaska has provided American workers with high-paying careers in the oil industry and thousands of American companies with a steady demand of fuels for goods and services that we all depend on each and every day. Responsible oil exploration in Alaska is not just the life-blood of the Last Frontier, it is the answer to meeting our energy demands, providing family-supporting wages, and economic development to communities in Alaska and beyond.
With advances in new applications and technology, we can safely explore this 1002 area of ANWR. I encourage you all to approve this measure that would have a positive impact on the entire country and show that responsible energy development can and does coexist with Alaska's environment and its wildlife.