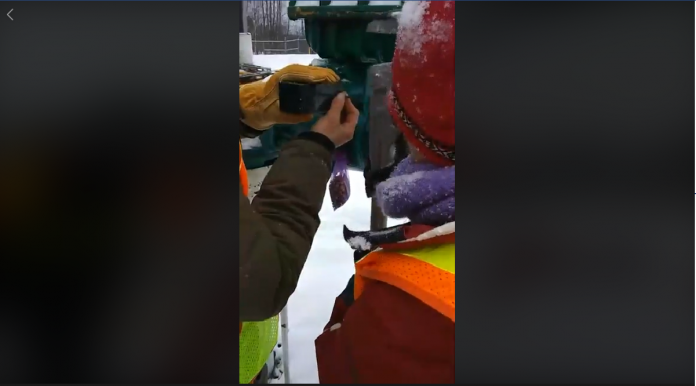 COLUMBUS – Consumer Energy Alliance (CEA), the leading national consumer advocate on energy issues, responded today to environmental extremists who tampered with a pipeline system valve in Grand Rapids, Minnesota, filming the illegal, and extremely dangerous, act on their Facebook page. Following the incident, CEA Midwest Executive Director Chris Ventura made the following statement:
"The escalating and irresponsible rhetoric of extreme environmental activists has led to an increasing number of dangerous acts, like pipeline tampering, which not only has the potential to injure or kill the protestors but innocent members of their communities," said Ventura. "CEA continues to be gravely concerned at the risks these groups are taking, and increasingly disturbed at the destruction they can have on the very environment they claim to protect."
"While individuals have the right to decide on the policy that affects their communities, we always encourage positive civil discourse that involves solutions, not destruction and danger. These pipelines serve as the most environmentally friendly way to transport energy families and businesses in this region, and across the country, need."
"The tactics being taken by extreme activists, like the group today, should be taken into consideration by policymakers to ensure the safety of constituents in their communities to avoid reckless and dangerous acts like these in the future. We look to leaders in Minnesota to work together to not only ensure the safety of Minnesotans but to ensure affordable, reliable energy for the state."
###
About Consumer Energy Alliance
Consumer Energy Alliance (CEA) is the leading consumer advocate for energy, bringing together families, farmers, small businesses, distributors, producers and manufacturers to support America's energy future. With more than 500,000 members nationwide, our mission is to help ensure stable prices and energy security for households across the country. We believe energy development is something that touches everyone in our nation, and thus it is necessary for all of us to actively engage in the conversation about how we develop our diverse energy resources and energy's importance to the economy.
Contact:
Emily Haggstrom
P: 720-582-0242
ehaggstrom@consumerenergyalliance.org