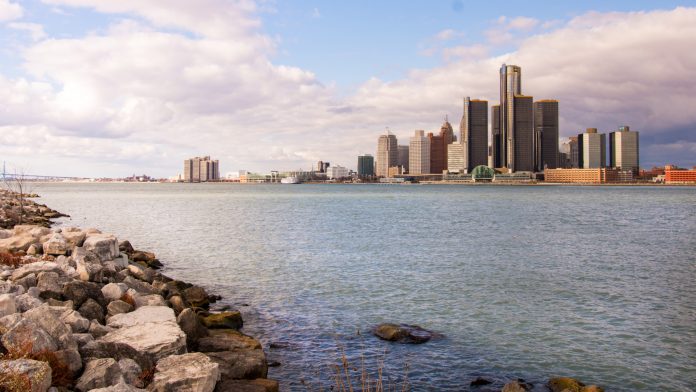 Lansing, MI – The Consumer Energy Alliance (CEA) announced its strong disapproval of recent actions taken by Michigan's Governor Gretchen Whitmer and State Attorney General Dana Nessel to, as they see it, thwart energy infrastructure development and hamper environmental progress by ordering state agencies to halt work on developing technical and environmental improvements to Line 5 while the state legislature was conveniently recessed for their district work period.
Following the governor's order, Consumer Energy Alliance (CEA) Midwest Executive Director Chris Ventura made the following statement:
"This is quite surprising, and also quite alarming, to hear that a governor has stopped work on a legal, authorized project that has already been passed by the prior legislature and former governor. This arbitrary decision by the governor was not because of a judicial court order. It was to placate extremists whose beliefs are not rooted in fact or science."
"The state already commissioned an independent study of the project in 2017, which concluded it was essential to transport the energy Michiganders use each day more safely and with better environmental controls. Closing and decommissioning Line 5 is not only ludicrous but also a pipedream. This decision could harm our environment and raise energy prices for families across our state. The Line 5 tunnel construction and engineering are designed to be one of the safest and most environmentally sound water-crossings in the country while employing thousands of Michigan laborers."
"It is unclear to CEA why two state leaders would obstruct a project — deliberately increasing costs for families and businesses — especially Governor Whitmer, who has long been an advocate for working families in Michigan. This order is unconscionable. Michigan already has more than 14 percent of its population living in poverty and the state's median income is already below the national average. Why would any state leader make it harder for low-income families, seniors and people living paycheck-to-paycheck to get by — and, at the same time, set back a plan designed to improve our environment?"
###
About Consumer Energy Alliance
Consumer Energy Alliance (CEA) is the leading consumer advocate for energy, bringing together families, farmers, small businesses, distributors, producers and manufacturers to support America's environmentally sustainable energy future. With more than 550,000 members nationwide, our mission is to help ensure stable prices and energy security for households and businesses across the country. CEA works daily to encourage people across the nation to seek sensible, realistic and environmentally responsible solutions to meeting our energy needs.
Contact:
Emily Haggstrom
P: 720-582-0242
ehaggstrom@consumerenergyalliance.org