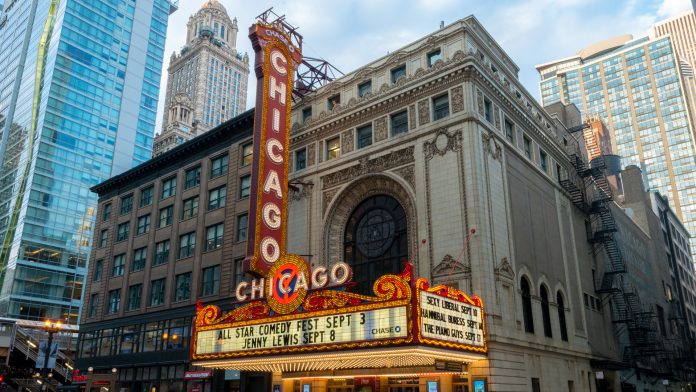 CHICAGO, IL – Removing natural gas service and usage could cost Chicago households more than $27,000 each, a Consumer Energy Alliance (CEA) analysis found. The report "The Hidden Costs of Reducing or Eliminating Natural Gas Service in Illinois," examined the high cost to Chicago families and businesses from denying natural gas service. Misguided policies could greatly impact Illinois families and households that rely on natural gas for space heating, by forcing a conversion to electric technology either on initial building construction or at equipment replacement.
The report examined what the cost implications would be from forced electrification on Chicago families and consumers, depending on household appliance models, home configuration, labor, and reliance on natural gas. Using open-source consumer data, CEA developed a cost calculator to provide an estimate of what a typical household in the Chicago area could expect to pay if policies to remove natural gas service and usage are put into place.
These findings dovetail with previous CEA research which found that the cost to replace just major gas appliances in homes nationwide would be more than $258 billion.
"While we strongly support greater adoption of clean and low carbon technologies, efforts to reduce natural gas as an energy choice for consumers will inflict serious economic challenges on many citizens during a time when they can least afford it – especially when families are dealing with a surge in energy prices and inflation for consumer staples," said CEA Midwest Executive Director Chris Ventura.
"Enacting policies that focus on forced electrification as a single pathway and limit natural gas without considering the overall impacts to the state from an environmental and economic perspective will lead to significant inequitable and harmful consequences for Illinois consumers – especially those on fixed and low incomes."
"As Illinois focuses on meeting new climate and emissions goals, we have to recognize there are viable opportunities for natural gas and natural gas infrastructure to play an important and complementary role in reaching net zero objectives. Instead of limitations, consumers need a portfolio of affordable, always-on options like natural gas to balance the grid and work in tandem to deploy additional supplies of renewable energy and lower-carbon technologies while ensuring consumers have the power and heat they need during extreme weather events and for daily service."
"We hope policymakers will take a pause and consider the real-world implications that consumers and families are facing and make balanced choices to keep costs down while improving environmental stewardship," Ventura said.
Please click here to read the report.
###
About Consumer Energy Alliance
Consumer Energy Alliance (CEA) is the leading voice for sensible energy and environmental policies for consumers, bringing together families, farmers, small businesses, distributors, producers, and manufacturers to support America's environmentally sustainable energy future. With more than 550,000 members nationwide, we are committed to leading the nation's dialogue around energy, its critical role in the economy, and how it supports the vital supply chains for the families and businesses that depend on them. CEA works daily to encourage communities across the nation to seek sensible, realistic, and environmentally responsible solutions to meet our nation's energy needs.
Contact:
Bryson Hull
(202) 657-2855
bhull@consumerenergyalliance.org