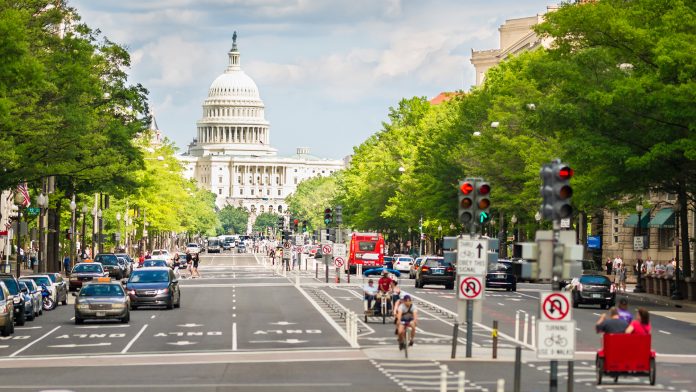 CEA thanks Ranking Members Westerman, McMorris Rogers, other Members, for offering amendments that would actually address high prices
WASHINGTON  – Consumer Energy Alliance (CEA), the leading energy and environmental advocate for families and businesses, expressed disappointment that the House Rules Committee failed to find in order multiple amendments urging the immediate resumption of mandatory federal offshore oil and gas lease sales in H.R. 7688, the Consumer Fuel Price Gouging Prevention Act.
"This entire bill offers nothing but deliberate misdirection and demonstrates callous indifference to the real financial challenges American families, farmers, laborers and small businesses are facing from astronomical gas prices and runaway inflation. Trying without evidence to blame 'Big Oil' for the high gasoline prices rather than correcting misguided policies and offering real, tangible solutions is yet another missed opportunity. Politics got us into this mess, and American voters are paying attention.  Pretending to lead by political sound-bytes will do nothing to actually address the problem," CEA Federal Affairs Adviser Michael Zehr said.
"While families and small businesses struggle with record high gasoline prices and the highest inflation in 40 years, some Members of Congress appear content to create a bogeyman to distract from the fact that the Administration is doing everything it can to hamper U.S. oil and gas production. Frustrated American consumers are smarter than these Members give them credit for," Zehr said.
"CEA thanks House Energy and Commerce Committee Ranking Member Cathy McMorris Rodgers and House Natural Resources Committee Ranking Member Bruce Westerman, as well as several other Members of Congress, for their efforts to add actual consumer relief to this bill by offering amendments that would have mandated a regular federal offshore oil and gas lease sales. Unfortunately, their amendments were ignored by the majority, just as the Department of Interior has ignored its existing Congressionally mandated obligation to hold regular lease sales under the Outer Continental Shelf Lands Act."
###
About Consumer Energy Alliance
Consumer Energy Alliance (CEA) is the leading voice for sensible energy and environmental policies for consumers, bringing together families, farmers, small businesses, distributors, producers, and manufacturers to support America's environmentally sustainable energy future. With more than 550,000 members nationwide, we are committed to leading the nation's dialogue around energy, its critical role in the economy, and how it supports the vital supply chains for the families and businesses that depend on them. CEA works daily to encourage communities across the nation to seek sensible, realistic, and environmentally responsible solutions to meet our nation's energy needs.
Contact:
Bryson Hull
(202) 657-2855
bhull@consumerenergyalliance.org