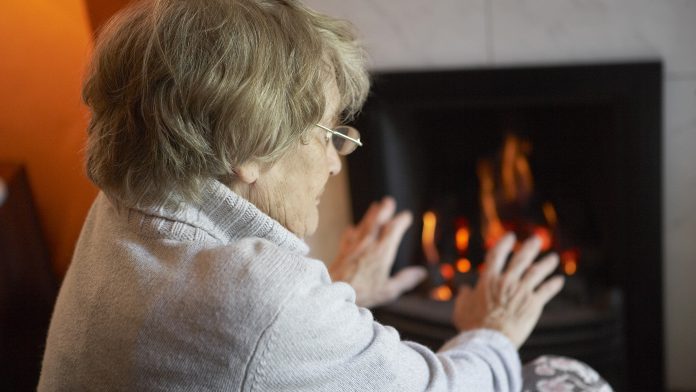 EIA Winter Fuels Outlook Shows New Price Burden for Older Americans, After 1 Million Fell Into Poverty in Last Year
WASHINGTON  – Consumer Energy Alliance(CEA), the leading energy and environmental advocate for families and businesses, today issued an analysis, "Bad Energy Policies Freezing Out Consumers and Their Wallets," showing that Americans can expect to pay $14.1 billion more for winter heating bills this year.
It incorporates new data from the Energy Information Administration's Winter Fuels Outlook, released on Wednesday.
"This government forecast spells out an even bigger financial burden for many American families and small businesses across the country," said CEA President David Holt. "It's just the topper on a year where bad policy decisions have helped drive gasoline prices to the highest level in seven years, and hostility toward domestic oil and gas production has left us, once again, exposed to the whims of OPEC+ nations. According to new federal projections, Americans living in poverty and on fixed incomes in colder climates will suffer this winter as a result."
By enacting a moratorium on oil and gas development on federal lands, canceling future federal lease sales, blocking pipelines and restricting energy infrastructure development, the strategic advantage the United States enjoyed after becoming the world's largest oil and natural gas producer two years ago has all but faded.
"The danger of these kind of policies is evident in Europe, where people are stealing each other's wood pellets and even burning garbage to keep warm because of their dependence on Russia and degradation of their own energy production and sources," said CEA Midwest Executive Director Chris Ventura. "No American should accept this kind of risk. The U.S. is the world's largest producer of oil and gas and no one should be freezing in the winter, nor forced to make the choice between heating or feeding their family. While we grow wind and solar, the energy those renewable sources provide is not enough to meet basic demand."
Senior citizens are among the most at risk, after a million older Americans fell into poverty last year. The EIA's base case estimates that Americans, on average, this winter will pay:
$931 for natural gas, a 28% increase over 2021
$2,354 for heating oil, a 27% increase
$1,359 for electricity, an increase of 10%
$1,668 for propane, a 5% increase
###
About Consumer Energy Alliance
Consumer Energy Alliance (CEA) is the leading voice for sensible energy and environmental policies for consumers, bringing together families, farmers, small businesses, distributors, producers, and manufacturers to support America's environmentally sustainable energy future. With more than 550,000 members nationwide, we are committed to leading the nation's dialogue around energy, its critical role in the economy, and how it supports the vital supply chains for the families and businesses that depend on them. CEA works daily to encourage communities across the nation to seek sensible, realistic, and environmentally responsible solutions to meet our nation's energy needs.
Contact:
Bryson Hull
(202) 657-2855
bhull@consumerenergyalliance.org