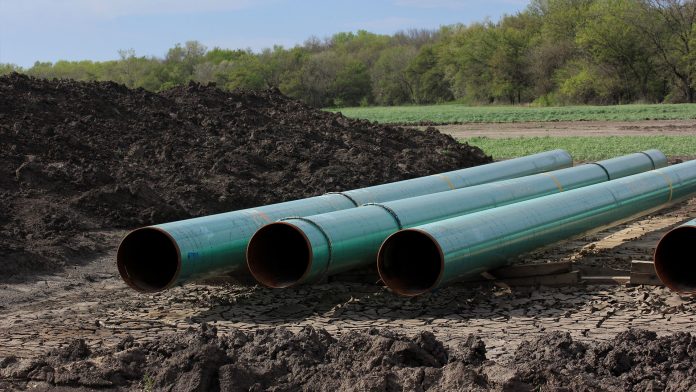 Lansing, MI – After several months of political confusion, the Michigan Court of Claims has delivered a victory in the fight to finalize the much-needed Line 5 Tunnel Project by ruling that the legislation authorizing the project was constitutional and the project should be allowed to proceed.
Following the decision, Consumer Energy Alliance (CEA) Michigan State Director, Chris Ventura said:
"We're pleased to see the Court ruling today helps put an end to the constant delays and political games so that people and agencies across the state can focus on the bipartisan process that Gov. Rick Snyder started in 2015 focus on the bipartisan process that Gov. Rick Snyder started in 2015.
"The setbacks created by anti-energy and anti-environmental politics have gone on long enough.  Anyone interested in a civil discussion about the much-needed Line 5 Project can easily review all of the work that has been done to ensure this is the safest, most efficient, and most stringent environmental project of its kind.  Political games should not delay new infrastructure from moving forward, and that is just what the Court of Claims has confirmed.
"It's time to put our unions back to work and ensure our families and businesses across the state have access to affordable energy delivered by infrastructure that will be equipped with the latest technology and environmental protections. The Line 5 tunnel project will not only be one of the safest pipelines in the country; it will serve as a critical piece of infrastructure moving Michigan into the future."
###
About Consumer Energy Alliance
Consumer Energy Alliance (CEA) is the leading consumer advocate for energy, bringing together families, farmers, small businesses, distributors, producers, and manufacturers to support America's environmentally sustainable energy future. With more than 550,000 members nationwide, our mission is to help ensure stable prices and energy security for households and businesses across the country. CEA works daily to encourage people across the nation to seek sensible, realistic, and environmentally responsible solutions to meet our energy needs.
Contact:
Emily Haggstrom
P: 720-582-0242
ehaggstrom@consumerenergyalliance.org