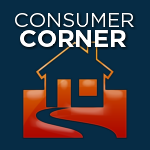 Did you know that many states are running programs that give Americans rebates on purchasing new energy efficient appliances for their homes? The deal is – only purchases that replace an existing appliance are eligible for a rebate, which range in benefit from $50 to $500. So get rid of that old energy-wasting fridge and upgrade to a new one that saves both energy and money!
Each state is running its own appliance rebate program and publishing its own rebate forms. Click here to find appliance rebates in your state. The rebate programs are funded by the U.S. Department of Energy, which is providing funding to all 50 states, five territories and the District of Columbia to develop and implement the programs.
What to do with that old appliance? Recycle it, of course! Recycling saves natural resources, conserves energy and is beneficial all the way around. Find out about appliance recycling programs in your state here.
View the State Appliance Rebate Database.
View information about recycling your old appliances.
Source: Energy Savers, U.S. Department of Energy