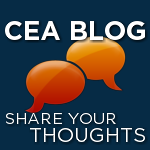 One of our core missions here at CEA is to promote policies that will make energy available and affordable for all Americans. Summertime, when people take to the road for family vacations, is a good time to gauge our progress: Two summers ago, gasoline prices hit record highs that made gasoline flat-out unaffordable for millions of working Americans. Last year, we braced for another wild ride but were spared. And now, as the summer of 2010 draws to a close, gasoline prices remain stable.
In fact, gasoline prices recently hit an eight month low. You can track longer term trends on this site, which show gas price patterns over various intervals from one month to six years. As it shows, there was collapse in gasoline prices following that difficult summer of 2007, but then a modest rebound. But prices have stayed in a fairly narrow range since the beginning of last summer; they are significantly below where they started before that wild spike two years ago.
The bad news, of course, is that nothing fundamental has changed in our energy policy to produce these moderate prices. Rather, it's a function of the nation's economy, which remains plagued by widespread foreclosures, high unemployment and shaky consumer confidence. While consumption may be down across the board, the United States still imports well over half its crude oil, gasoline and related petroleum products. Even in times that we are consuming less fuel, we remain a country that does not even come close to meeting our energy demands.
If you were one of the fortunate ones this summer, you were able to afford a family vacation and you may have noticed that gasoline prices – while not cheap – were reasonable. But far too many less fortunate people had no disposable income to spend on a vacation. It is that widespread economic distress that accounts for the low gasoline prices we're seeing now.