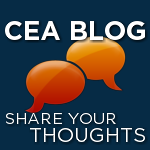 It's the kind of deal you don't hear about every day: The world's largest retailer (that's Wal-Mart Stores) recently announced plans to add solar generating systems – many of them, advanced thin film solar arrays – in up to up to 30 of its stores.
Wal-Mart, which five years ago committed to using a lot more renewable energy, later moved forward on that pledge by partnering with the Environmental Defense Fund to advance the development of thin-film solar arrays. These arrays are far lighter than traditional solar panels and are said to be more adaptable to buildings – such as those with flat roofs or those located in snowy regions – that cannot accommodate the heavier solar panels. The downside is that these thin film solar arrays are not always as efficient as traditional solar panels, and commercialization has been slow.
Now it appears that Wal-Mart's endorsement of the technology could be a game changer: Not because it has committed to using this technology in 30 stores, but because it operates nearly 4,300 stores in the United States. Few companies keep as tight a focus as costs on Wal-Mart. If its initial experiment with 30 stores proves successful, it will signal that advanced solar technology can be incorporated in a way that is not only energy-efficient, but also cost efficient. And that sort of success story could go a long way toward broader adoption by all sorts of businesses.