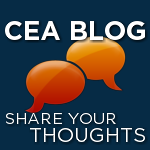 We recently wrote about the carbon "toeprint" involved in airport travel: that is, all the little things that are often overlooked — like fuel guzzling shuttle buses or travelers driving solo to the airport – that can all add up to leave a substantial footprint before you even board the plane.
This week we're happy to report that Denver International Airport is about to unveil a new green parking lot, Canopy Airport Parking, that will derive power from solar panels, wind turbines, and a geothermal heat pump. The 4,200 car parking lot will also offer free plug-ins for electric and hybrid vehicles and shuttle vans to the airport will run on compressed natural gas, or hybrid battery technology. The parking lot's operator is claiming the new Canopy structure is the world's greenest parking lot.
It is a claim that may be hard to verify, but also difficult to dispute. As we noted in our earlier post, we too often overlook all the little things we can do to conserve energy, even as we focus on the big picture. The lesson of Denver's new airport parking lot is that today, even after years of focus on conservation, there remains a lot of low hanging fruit where new technology can be incorporated and savings can be found. And what better site is there than a parking lot to showcase the multitude of technologies now available to create light, heat and ground transportation with renewable power?