July 2012 CEA Newsletter
Issue 64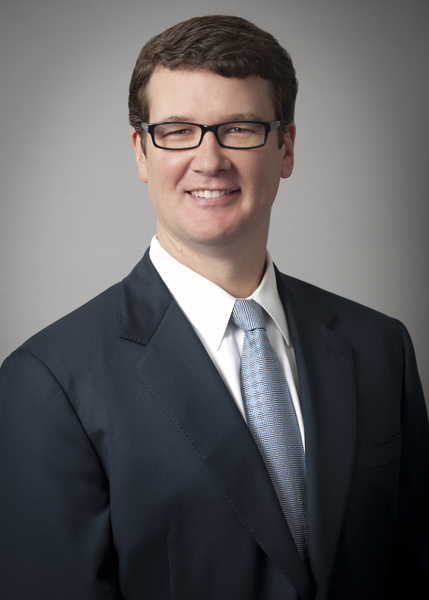 "Calculating the Consumer Benefit"
Like any other average American, you probably think about the cost of energy when you're standing in front of a gas pump or thumbing through your monthly utility bill. For the average American that's $60.48 for a tank of gas and $103.67 for the monthly utility bill.  Simple to understand, though not necessarily easy to accept.
But what most consumers don't often consider is that our energy entails a series of costs and benefits, some of which are beyond our immediate control and most of which are hard to properly quantify.  Energy production and consumption affects our economy, our environment, and our national security, all of which collectively affect our quality of life. Therefore, it is imperative that we properly assess the costs and benefits of our energy and then strive to ensure the benefits always outweigh the costs.
On the cost side of the equation, American consumers bear the expense of dependence on foreign energy as well as the costs of potential adverse environmental impacts from production. Due to our dependence on foreign oil for nearly half of our needs, we spent $435 billion spent on importing 4.1 billion barrels of oil last year, which is $435 billion less that could have stayed in the American economy.  Not to mention, American taxpayers incur the political and military costs of instability in key oil-producing regions and the resulting lack of energy security. Consumers also pay for the costs when we fail to safely and responsibly produce and use energy in an efficient, environmentally friendly manner.
On the benefit side of the equation, American consumers have access to reliable supplies of energy that help us transport people, manufacture goods, light and heat our homes and businesses, and grow food.  We also benefit from the millions of jobs and billions in revenue that domestic energy production generates for the American economy. Other indirect benefits should be considered, too: the ability to drive to places outside of walking distance or the ability to work at night in a lighted building – both of which wouldn't be possible without energy and both of which have advanced the quality of our lives and the efficiency of our economy.
Attaching a monetary value to this equation isn't easy and oftentimes doesn't come with much certainty.  Nevertheless, a group of graduate students at Yale University have done just that.  In a new report on "The Arithmetic or Shale Gas," the students analyze the costs and benefits that U.S. shale gas production has for American consumers.  The report estimates that the increased supply of natural gas, thanks to expanded U.S. shale gas production, has led to significant price decreases for consumers on the magnitude of over $100 billion a year.  However, the report considers the social and environmental costs that may incur if producers fail to adequately protect the environment.  After accounting for these costs, the report concludes that the benefits significantly outweigh the costs, 400 to 1, for consumers.
While the economic benefits of our energy use may not exceed costs at a rate of 400 to 1 for all energy resources, the United States should strive for solutions that mitigate costs and increase benefits.  We can increase domestic energy production, and we can demand that energy be produced in an environmentally safe manner. As in the case of shale gas, an increased supply of natural gas has led to greater consumer benefits, partly due to the proper management and mitigation of the social and environmental impacts that come with production.
We've entrusted our elected officials to balance the costs and benefits of energy production and consumption through rational, scientific-based and transparent management. With the November elections on the horizon, we must now call on all candidates to support safe, American energy production and all the benefits it can bring.
David Holt
President

Say "Yes" to American Jobs & "No" to Dependence on Overseas Oil
The construction of the Keystone XL Pipeline will provide significant economic benefits to American workers and American energy consumers across the United States. Despite the enormous impact the pipeline will have for our nation's energy security, the Obama Administration had refused to green-light construction until after this year's presidential election. In May, the operator, TransCanada, filed another application for a Presidential Permit to allow construction of the pipeline to begin.
Please tell President Obama to not put the agenda of opposition groups before America's economy and energy security again. Now it's up to us to make our voices heard and make sure the president reverses course and finally approves the Keystone XL Pipeline, as well as the jobs, investment and energy security that come with it.


CEA is looking forward Energy Day 2012 which will take place at Hermann Square, City Hall in Downtown Houston, Texas on Saturday, October 20, 2012. The festival will feature  live music, food, contests and most importantly interactive exhibits and demonstrations showcasing all forms of energy from oil and natural gas to solar and hydropower and everything in between, as well as efficiency and conservation.
CEA would like to thank all of our partners and sponsors for this event.  Here is the current list of Energy Day sponsors and partners:
ABC-13/KTRK-TV, Alief Independent School District, American Association of University Women – West Harris County Branch – WSF Group, Anadarko, Apache, ASES Houston Solar Tour, Caterpillar, CenterPoint Energy, Children's Museum of Houston, City of Houston, ConocoPhillips, Cooperative for After-School Enrichment (CASE), CSTEM Teacher & Student Support Services, Energy People Connect, EVPConcierge Lifestyle Boutique, Freedom Solar, GDF Suez, Geophysical Society of Houston, Geophysics Rocks!, German American Chamber of Commerce of the Southern US, Inc., Greater Houston Partnership, Harris County Department of Education, Houston Community College-Northeast Energy Institute, Houston Geological Society, Houston Independent School District, Houston Museum of Natural Science, Wiess Energy Hall, Houston Northwest Chamber of Commerce, Houston Renewable Energy Network, Houston Technology Center, HoustonWorks USA, Ignite Solar, Knowledge Is Power Program (KIPP), Lantrip Environmental Science Magnet School, Lone Star College System, Marathon, NASA's 3rd Rock Radio, National Algae Association, Nuclear Energy Institute, Offshore Energy Center, Research Partnership to Secure Energy for America, San Jacinto College – Energy Venture Camp, Science & Engineering Fair of Houston, Shell, Society of Exploration Geophysicists, Society of Women Engineers – Houston Area Section, Texas Alliance for Minorities in Engineering, Texas Alliance of Energy Producers, Texas Southern University, Jesse H. Jones School of Business, Texas TicKids, Total Energy USA, TransCanada, University of Houston, University of Houston – Downtown, University of Texas
Throughout 2012, CEA has been present at 5 local academic competitions that focus on STEM fields. This year's Energy Day Academic Program has almost come to its conclusion.  CEA has awarded 105 students through EDAP, and there are still 9 more awards to be won through the Houston Geological Society and Houston Museum of Natural Science Art, Essay and Media contests.
CEA will continue working with our Academic Partners to engage students in energy education through the Energy Day Academic Program (EDAP).  EDAP was created to reward students who strive for greatness in energy-related academic competitions that run throughout the school year.   Those who won at an Energy Day Academic Program event will be awarded for their excellence and commitment to energy and education at the second-annual Energy Day Festival which will be held in Downtown Houston on October 20, 2012.  The 2012 Energy Day Academic Program has consisted of the following competitions:
February 18, 2012: The HoustonWorks USA & Schlumberger E2 Engineering Excellence Competition
March 1-3, 2012: The Science and Engineering Fair of Houston
March 31, 2012: The CSTEM Challenge
May 18, 2012: Houston: Energy City of the Future 2050 Competition
May 19, 2012: The Children's Museum of Houston Young Inventors' Showcase on
September 2012: The HGS/HMNS/CEA Art, Essay & Media Contests
For more information on Energy Day 2012 or the 2012 EDAP events, please contact Kathleen Koehler at KKoehler@consumerenergyalliance.org.
Help Spread the Word for Energy Day 2012
CEA has undertaken many new initiatives to help spread the word on Energy Day, but we can't do it alone.  We need your help to make the public more aware of this fantastic FREE festival.  Please take time to look at our Energy Day Facebook and Twitter (@EnergyDayFest) and get our message out on your own Twitter and Facebook pages.
CEA has also partnered with NASA's Third Rock Radio to help spread the word.  THIRD ROCK is an online radio station, broadcasting live 24/7 with a mission of New Rock Discovery, and a passion for the excitement of what's happening at NASA.  Take some time and give Third Rock a listen.  You will hear great music and a few advertisements for Energy Day!
CEA in the Media
CEA media presence over the course of June continued to be strong.  Throughout the month CEA has published several pieces focusing on natural gas development and its importance to the economy.
From West Virginia, down to North Carolina and Florida the natural gas revolution is having a significant impact on consumers and the economy.
On June 6, CEA Mid-Atlantic Executive Director Mike Mikus wrote to the The State Journal.  Meanwhile CEA Florida Executive Director, Kevin Doyle authored a similarly themed piece which ran in the Tampa Tribune as well as three other state newspapers.  Finally, CEA Executive Vice-President Michael Whatley authored an opinion piece that ran in the Durham Herald-Sun that focused on the benefits of a pragmatic approach to natural gas development.
That is just a small sampling of CEA's public presence in the media over the past 30 days.  If you have any questions, please feel free to contact Craig Koshkin at CKoshkin@consumerenergyalliance.org.
Upcoming Energy Events
HGS/HMNS/CEA Energy & Conservation Club Art, Essay & Media Contest
September 1-30, 2012
Houston, Texas
Consumer Energy Alliance is partnering with Houston Geological Society and Houston Museum of Natural Science Wiess Energy Hall's Energy & Conservation Club to host our second annual art, essay and media contest.  These energy-based challenges invite children of all ages to compete for prizes ranging from $50-$250.
Download contest rules and entry forms
For more information on entering or questions, please visit www.energydayfestival.org or contact Kathleen Koehler at kkoehler@consumerenergyalliance.org.
Winning students will be recognized and receive awards at Energy Day and will be invited to display their projects at Energy Day on October 20, 2012.