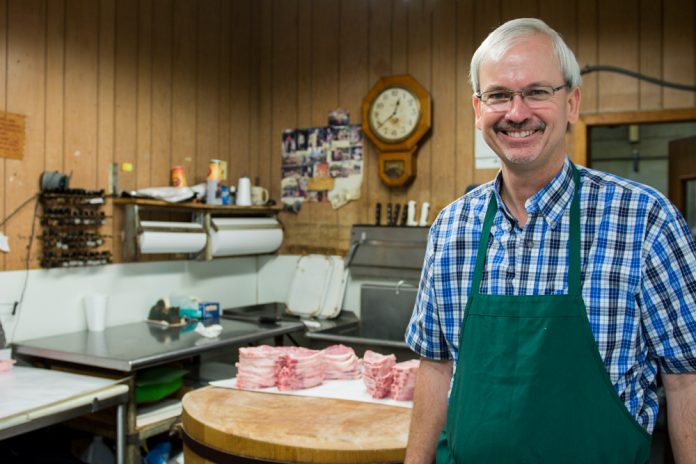 Writing for Real Clear Energy, Consumer Energy Alliance President David Holt, discusses how shale gas development is helping to boost the economies of rural communities throughout the United States. Learn more about these stories at EnergyVoices.org.
Sarah McQuiddy says Greeley is back. She remembers 2010 when the economy was stumbling and local unemployment rate had climbed over 10%. Four years later Greeley is arriving at its watershed. The discovery of oil and natural gas in the Denver-Julesberg Basin has spurred new hiring, new investment and new business for the once jobs-strapped rural county.  

Greeley, CO is a community of 95,000 located sixty miles northeast of Denver in Weld County. McQuiddy is the president of the Greeley Chamber of Commerce. She is watching Greeley become the new destination for job seekers.

Engineers, geologists, environmental managers, laborers, electricians, welders, truck drivers are just a few of the many positions needed on the job site. Then there are the new opportunities with local businesses. Kramer's Wedge Store in Kersey is the only stop for fuel and food between the rural Wattenberg oil field and Greeley; the store has become the most important stop for energy workers going to and from their daily jobs.

Owner Steve Kramer has had to hire more staff to run the kitchen and checkout stands.  They prepare around 500 breakfast burritos per day in addition to other breakfast and lunch foods. The store has never sold as much diesel as they have in the last few years. With all the large pickups for use in local oil field operations, Steve has even had to add additional fuel pumps in order to keep up with demand.

Colorado is not just home to new jobs, it is also home to the strictest set of environmental regulations in the country. Governor John Hickenlooper brought together industry and activists to write the nation's strictest set of environmental regulations that protect air and water quality as well as public health. The state's newly minted regulations will improve air quality and help reduce carbon emissions.

Back east, small towns in Ohio and Pennsylvania, many hard hit industrial towns are roaring back to life because of development in the Marcellus Shale. A similar story is being told in south Texas where the Eagle Ford Shale is transforming small agricultural communities and sleepy border towns. Job seekers in North Dakota certainly don't have to look very long, as the states' energy development has resulted in a U.S.-leading 3 percent unemployment rate.  

Farmers all across the nation are finding an unexpected business partner in their new neighbor: selling mineral rights and contracting to build service roads for oil and natural gas wells. The new revenue is helping farmers buy new equipment. 

Without the oil and gas wealth of neighboring counties, Little Refugio County, Texas has existed on agriculture and commerce generated by the flow of traffic from a nearby highway. But now, with production in the nearby Eagle Ford shale booming, the little community is seeing dramatic growth.

Even with no drilling taking place within the county, residents see a boost from new service companies relocating to their small town. Jobs are easy to come by, and the bigger problem they have is housing. With an influx of new residents, the town of Refugio is doing all it can to attract developers and build new homes to fill the demand.

Shale energy is an economic driver for rural America and an energy resource for the entire country. Communities being misled by special interest conglomerates like the Sierra Club and Food and Water Watch are stopping their neighbors from earning new prosperity. Advancing shale energy brings jobs, new tax revenues to fund schools and local initiatives, and it utilizes natural gas, which is helping reduce America's carbon footprint. Any organization countering these claims is masking its true goal.   

Shale energy should be promoted. There is real prosperity to be made. The stories are real, just ask the folks in Greeley.  Today's energy renaissance is the latest chapter in our pursuit of the American dream.