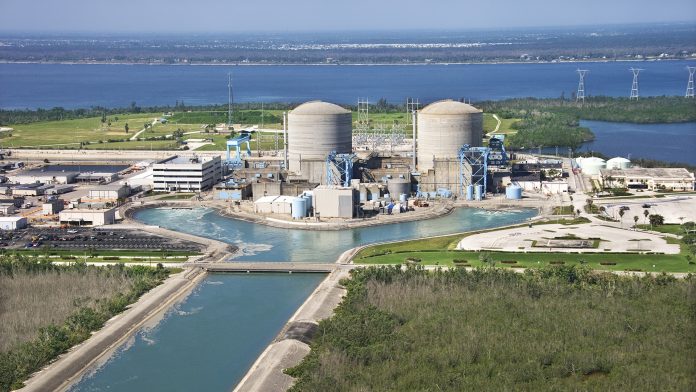 Kevin Doyle, executive director of Consumer Energy Alliance – Florida, penned an op-ed for the Orlando Sentinel about how the proposed EPA mandate puts Florida's energy supply at risk.
Due to its tourism, growing economy and tax-friendly policies, Florida has been, and will continue to be, a destination for many across the United States and the world. With the University of Florida recently projecting that Florida's population could reach 29 million by 2040, it's clear that the state's consumers will need increasing amounts of energy. The Florida Reliability Coordinating Council expects the state's electricity demand will rise by more than 10 gigawatts, or roughly 20 percent, through 2035.

With much of Florida's economy dependent on tourism, millions of retirees calling the state home, and projected population growth on the way, it is essential that one of the largest energy-consuming states in the nation has a stable, abundant, and affordable supply of energy. However, a new set of rules announced this week by the U.S. Environmental Protection Agency puts Florida's energy sector — and the economic security and stability that it supports — at risk.

The EPA's proposal will set a national target of lowering carbon-dioxide emissions — from 2005 levels — by 25 percent by 2020 and 30 percent by 2030. The rule will not be finalized until next year, but then Florida will have only until June 2016 to develop and submit plans for cutting CO2 emissions about 38 percent.

As a result, the EPA's proposed regulations will more than likely increase electricity prices for every Floridian. They will certainly add confusion and a much larger regulatory burden on every man, woman and child in the Sunshine State, because the rules allow the state so little time to prepare a sensible plan.

At a time when electricity consumption in the state is projected to grow, these new rules will require coal-fired power plants to significantly reduce their carbon emissions, leaving these facilities with the difficult choice to either upgrade or shut down. Both options mean higher electricity prices for Florida consumers.

Essentially, the EPA is handing the states an unfunded mandate and targeting coal, an energy source that accounts for nearly a quarter of Florida's electricity generation. But if coal-fired utilities close prematurely, how will Florida fill the gap while meeting growing consumer energy demands?

Instead of eliminating energy sources for Floridians, we need to have all options on the table — including nuclear, natural gas, renewables and coal — to ensure that utilities and electric cooperatives can deliver affordable and reliable electricity to America's families, factories and farms.

Unfortunately, the level of cuts in coal-based generation and the timelines for implementation that are proposed will cause substantial reliability concerns and ensure higher electricity prices across the board. Right now there are no clear answers, and such a predicament would put Florida — whose annual per capita electricity expenditures are 40 percent higher than the U.S. average — in a very precarious energy and economic position.

Ultimately, the prospect of carbon regulation under EPA's proposed rules should create much concern across Florida. They demand close attention from both our policymakers and every Florida energy consumer, whether you're a farmer, small business owner, manufacturer or senior.

For all of these reasons, the Consumer Energy Alliance encourages Floridians and our elected leaders to support policies that protect the environment, but have a balanced approach that protects our energy and economic security as well.

During this exciting time of growth for Florida, supporting an all-of-the-above approach will prove itself as a successful path for the future, allowing energy supplies to be more secure and more affordable for our citizens. That means all energy sources — nuclear, natural gas, renewable electricity and, yes, coal — must remain strongly in the equation.