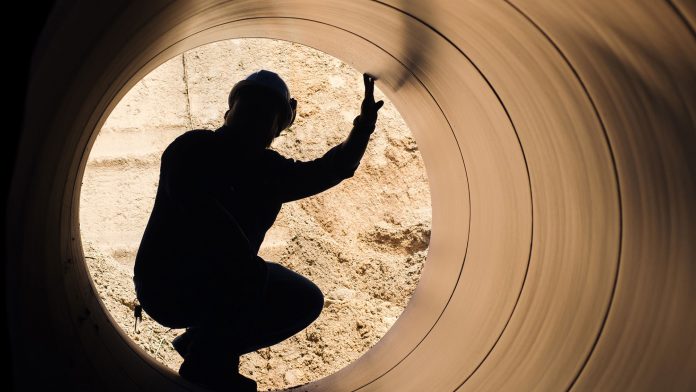 This coming Labor Day Weekend marks the fourth year Union construction workers will not be taking a day off from building the Keystone XL Pipeline to enjoy an end to the summer BBQ.
Six years of delays are hurting, not helping, the thousands of people who will see benefits from pipeline construction. Independent and government reviews have exhaustively documented how construction would affect the U.S. economy, especially Union workers in the construction and manufacturing sectors.
If it is built, Keystone XL will be built by Union laborers. In 2010, TransCanada signed a "Project Labor Agreement for a significant portion of U.S. construction of the proposed US$7 billion Keystone Gulf Coast Expansion Pipeline Project (Keystone XL). The agreement will provide TransCanada with a capable, well-trained and ready workforce in the U.S. to construct Keystone XL. During construction, the project is expected to create over seven million hours of labor and over 13,000 new jobs for American workers." 
Union Laborers are just one story, here is a look at who else is being hurt by delays:
Support for 42,000 Jobs. The U.S. State Department estimates construction will support over 42,000. Texas, Montana, South Dakota, Kansas, Nebraska, and Oklahoma will be among the states that benefit the most.
Income Boost. A study commissioned by Consumer Energy Alliance and prepared by the Maguire Energy Institute at Southern Methodist University finds that counties in Oklahoma and Texas through which the Gulf Coast portion of KXL was constructed had a boosted personal income. According to the study in Oklahoma, "pipeline activities averaged 31 percent of personal income."
Support for Small Businesses. The SMU report also outlines how small businesses benefitted from the construction of the Gulf Coast Pipeline. "Local restaurants, hotels, and businesses experienced a significant boost," the report says. "Business owners in Texas and Oklahoma reported large increases in volume due to the construction of the pipeline." The report notes TransCanada spent approximately $6 million a month directly with local businesses.
Gasoline for 11.6 million passenger cars per day. The Environmental Protection Agency estimates that the typical passenger car uses an average of 498 gallons of gas per year and a light-duty truck uses about 694 gallons during the same amount of time. If the Keystone XL Pipeline was finished, the crude oil that moves through it in one day could be refined to fuel approximately 11.6 million passenger cars or 8.3 million light duty trucks per year.
$3.2 billion added to the U.S. GDP. Keystone XL will have an enormous positive financial affect on the economy. According to a report released by the U.S. State Department, the project would add $3.4 billion to the U.S. GDP and $2 billion in earnings.