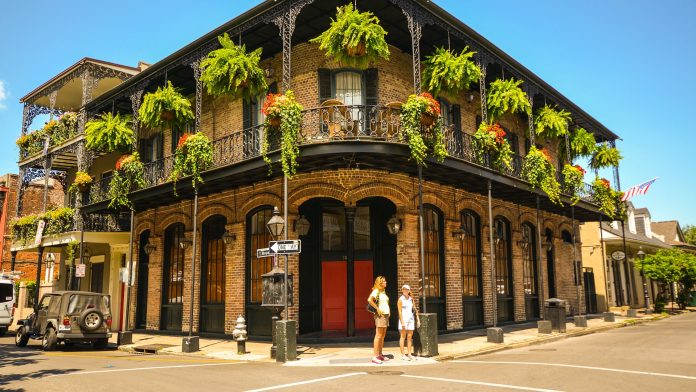 David Holt, president of Consumer Energy Alliance, describes in the American Press how new shale energy production has triggered a wave of economic prosperity throughout Louisiana, thanks to an uptick in capital investment from global companies, particularly in the state's southwestern region.
It's no secret that Louisiana is a titan in the refining and petrochemical manufacturing sector.

But some Louisianans may not be aware of how new domestic production of cheaper oil and natural gas — particularly in the southwestern region of the state — has triggered a wave of economic prosperity thanks to an uptick in capital investment from global companies.

"The economy here is real good in Southwest Louisiana because the backbone of Southwest Louisiana is the industries," said Calcasieu Parish Police Jury President and District 14 representative Hal McMillin. "We have petrochemical industries and refining industries. We have the best of both worlds."

According to state officials, Louisiana's supremacy throughout these sectors — and the ample economic benefits that stem directly and indirectly from them — is multiplying.

Take, for instance, plans that are underway by Sasol to invest between $16 billion and $21 billion in an integrated gas-to-liquids (GTL) and ethane cracker complex in Westlake, a manufacturing multiplex that will generate 1,253 jobs that will pay, at full employment, nearly $88,000 annually, plus benefits. In addition, the project will produce almost 6,000 new jobs.

According to the state Economic Development office, this one-of-a-kind GTL facility — the largest foreign manufacturing investment in state history — will produce high-quality transportation fuels and numerous other value-added chemical products that not only burn cleaner but also perform at higher levels, two traits that significantly reduce emissions.

The ethane cracker will manufacture 1.5 million tons per annum of ethylene, a chemical building block for alcohol — and plastics-based products that is used in everyday consumer goods.

What does this project mean for Southwest Louisiana? In addition to the 6,000 jobs, the project is anticipated to have a total economic impact of $46.2 billion over the next 20 years, leading to thousands of other employment opportunities.

"You think about the jobs that are going to be created at the plant, but there will also be jobs created outside the plant to these different contractors and vendors who will be supplying the plant," McMillin said.

This project is just one of several developments happening throughout Southwest Louisiana. Altogether, about $65 billion in investments are underway, all thanks to abundant domestically produced natural gas that is made possible because of the shale revolution created by hydraulic fracturing and horizontal drilling.

"That's awesome," McMillin said. "Those kinds of numbers are unheard of. And a lot of this is coming from the technology of being able to frack the gas now and the low prices of natural gas have really made an economic book for Southwest Louisiana."

Simply put, this growing resource makes it attractive for companies and manufacturers — foreign and domestic — to set up operations in Southwest Louisiana, situated along the Gulf Coast.

"We have seen local industries that have been here that want to expand. That's tremendous for Southwest Louisiana," McMillin said. "We're even going to boom more. It's really a golden era for us in economic development."

The benefits are almost too good to believe — but they are real, and other parts of Louisiana and the nation have greatly benefited.

"I don't know if the people of the nation know what's going on here, but wake up guys, this is the place to be," McMillin said

CEA could not agree more. However, some anti-energy groups are intent on misleading American consumers about the benefits of our energy renaissance — and the lower energy costs and prosperity that come with it — in an attempt to stop fracking — as well as power generation, nuclear production, wind and solar installation, to name but a few. The economic effects in Southwest Louisiana prove we can bring forth new jobs and new tax revenues to fund schools and local initiatives. And we can produce and use this energy in an environmentally sound manner.

That is why it is vital that we continue to educate Louisianans — and all Americans — about the many opportunities that shale energy offers. Today's energy renaissance is the latest chapter in our pursuit of the American dream.