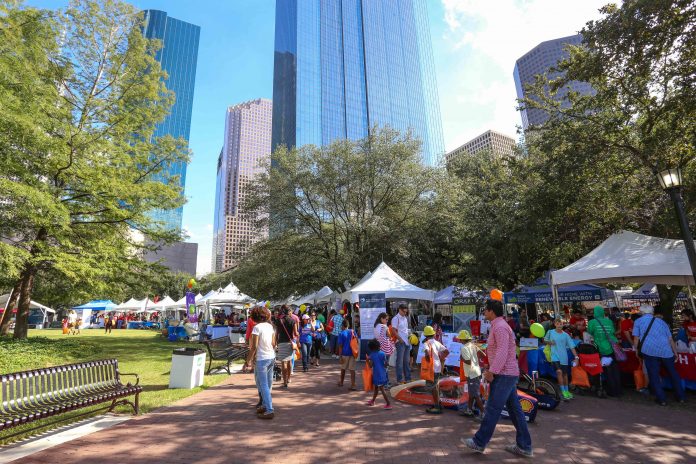 Twenty five thousand people turned out Saturday, along with more than 70 exhibitors, to applaud dozens of Houston area teachers and students who were recognized at the fourth annual Energy Day Festival. Thousands of festival-goers viewed exhibits on a range of STEM (Science, Technology, Engineering and Mathematics) topics including demonstrating the process of liquifying natural gas, showcasing prototype hybrid vehicles, and a simulator for naval Remotely Operated Vehicles.
"STEM jobs are key to our future economic growth, and particularly vital to help continue our ongoing Energy Revolution," said David Holt, the President of Consumer Energy Alliance, the chief organizer of the festival.  "Energy Day shows students the range of real-world possibilities available to them if they pursue a degree in a STEM related field." 
The festival, in its fourth year, featured over 70 exhibitors and set a new attendance record. Local law enforcement estimated over 25,000 people attended the one-day event. Students from area schools, teachers and parents volunteered to staff the event.