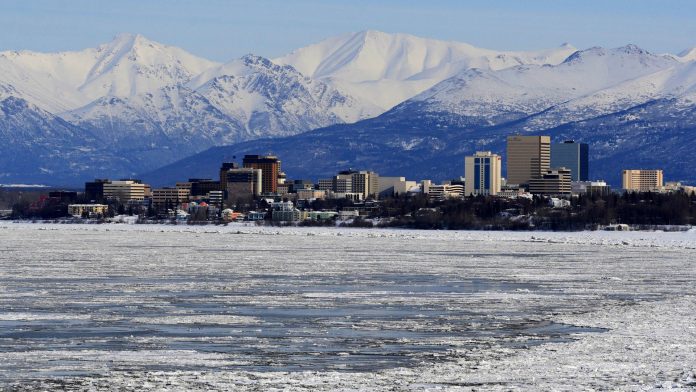 Join Fellow Alaskans to Support Offshore Energy: Alaska's energy future is NOW.
Leaders in Washington, DC are on the verge of making critical decisions that will determine whether we can develop Alaskan offshore resources. It's time they hear what real Alaskans think. Join the voices of hundreds of Alaskan companies, organizations, elected officials and individuals who agree that the federal government MUST allow access to Alaskan energy resources for responsible development.
Complete the form below to add your signature to our letter to President Obama and make your voice heard in Washington!
The Honorable Barack Obama

President of the United States of America

The White House

1600 Pennsylvania Avenue N.W.

Washington, DC 20500

 

Dear Mr. President:

We, the undersigned, on behalf of ourselves as well as the hundreds of thousands of Alaskan workers and citizens that we represent, write to you to express our strong support for federal actions that will facilitate development of our state's offshore resources, particularly in the Alaskan Arctic.

Our state motto, North to the Future, captures the spirit, optimism, and resolve of the people of Alaska. Alaskans' can-do attitude and hard-working nature have helped enable the state — and indeed the nation — to benefit from one of Alaska's other defining characteristics: our bountiful energy resources. 

Already one of the nation's top producers of oil and natural gas, the Energy Information Administration earlier this year projected that Alaska is home to a technically recoverable 38 billion barrels of oil and 281 trillion cubic feet of natural gas. Based on the Interior Department's latest assessment, roughly 62% of this oil and 37% of this natural gas is located in the Chukchi and Beaufort Seas north of Alaska.

At the same time, federal actions in recent years have raised significant doubts about whether access to many of these yet-to-be-tapped resources will even be possible. As EIA estimated earlier this year, Alaskan crude production troublingly declined more than 74% between 1988 and 2013. This trend must be reversed if citizens and businesses across Alaska and the lower 48 are to realize the economic, societal, and national security benefits that can be gained from Alaskan energy development.

The State of Alaska is doing its part. In recent years, Alaskans have voted to enact state tax reform to provide more clarity to oil and gas operations, more certainty about revenues for Alaskans and a solid path toward future energy development on state and private lands. State government and industry have also taken many steps to ensure that development in Alaska proceeds in a safe, responsible and environmentally friendly manner.

Energy development on federal lands and waters has been an entirely different story. Recent polling conducted for Consumer Energy Alliance finds overwhelming support for drilling in the Alaskan Arctic. Despite the clear wishes of the people of Alaska, in recent years calls for greater access in the Alaskan Arctic have been met with roadblocks and delays. However, two upcoming decisions present critical opportunities for the federal government to ensure that Alaskans' voices are finally heard.

Most immediately, your administration can promptly finalize its environmental review of Chukchi Lease Sale 193 and reaffirm the lease sale, so that exploration can resume as early as the 2015 drilling season. Companies have invested billions of dollars since acquiring oil and gas leases in both the Beaufort and Chukchi Seas, yet federal actions and special interests have prevented development from moving forward. While continued obstacles and delays could deter future investment in this energy resource-rich region, timely completion of the review would help lay the foundation for the dawn of a new era in the Alaskan Arctic.

In addition, the administration must pursue new opportunities for leasing. First, the federal government should move forward with federal offshore lease sales in Alaska that were proposed through 2017. Furthermore, as your administration moves forward with development of the next offshore leasing program for 2017-2022, it is essential that opportunities be included that allow for energy development in Alaska, especially in the Beaufort and Chukchi Seas.

In addition to bolstering our national security and ensuring the continued operation of the Trans-Alaska Pipeline System — a critical piece of our national infrastructure — energy development in the Beaufort and Chukchi could lead to the generation of an estimated ~55,000 jobs and $193 billion in government revenue.    

For the benefit of Alaskans and citizens across the Nation, stand with Alaska and take action now to allow offshore energy development in the Alaskan Arctic to proceed.