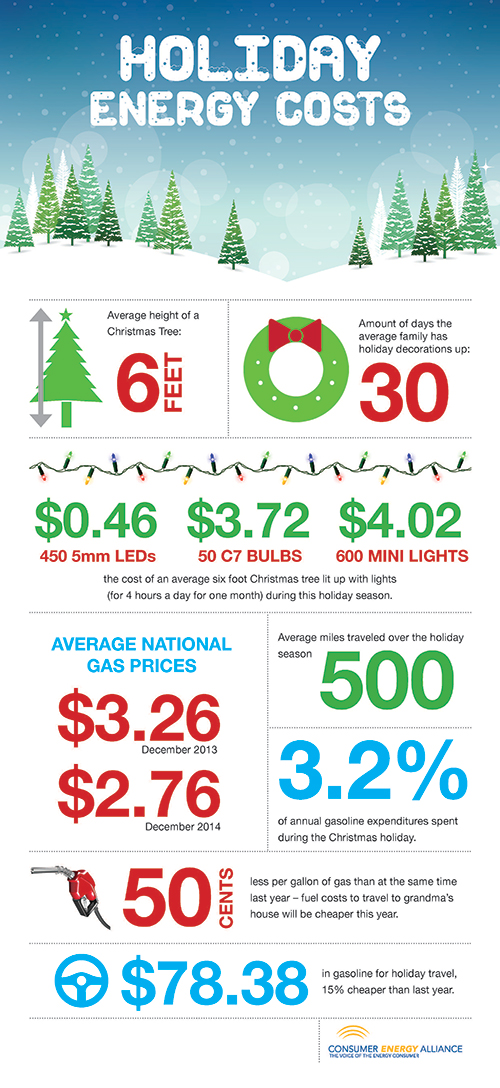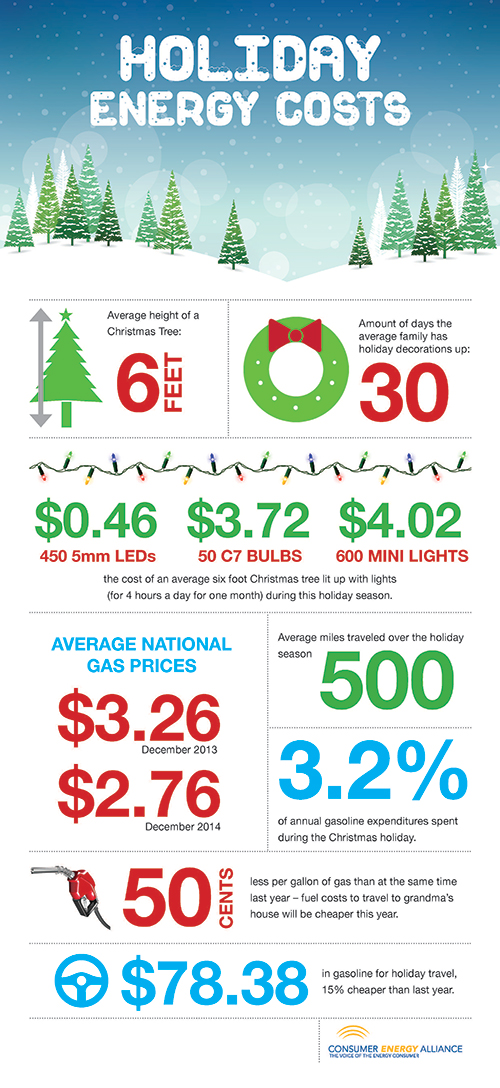 We all know by now that our nation is in the midst of an energy renaissance. We all know it's been a continuous boon for job creation,
energy self-sufficiency, economic growth, and national security. And we all know it has helped the U.S. become the top producer of oil, natural gas, and liquid petroleum.
But what frequently flies under the radar is how record levels of U.S. and Canadian energy production have allowed American consumers to keep more of their hard-earned dollars in their pockets. Lower gas prices means more spending on holiday gifts and dining out instead of on fuel and electricity costs.
Thanks to consumers paying the lowest gas prices in nearly four years, more than 46 million Americans traveled this past Thanksgiving, the most since 2007. About 90 percent traveled via road trips.
At the start of this month, the national average for a gallon of regular unleaded gas was $2.76, down from $3.26 reported at the start of this month last year. This means fuel costs for that trip to grandma's house this holiday season will be more than 15% cheaper.
And according to AAA, more goodies may await us: The national average for a gallon of gas could test $2.50 by Christmas, and might even fall to the lowest level since 2009. The average price of gas is down in every state compared to this time a year ago. Forty-six states are saving more than a quarter and 35 states are saving 50 cents or more per gallon.
This means that the projected 500 miles that the average American will travel this year will be about $78 cheaper than it was in 2013, according to estimates by Consumer Energy Alliance (CEA). It also means Americans will spend about 3.2 percent of their annual gasoline expenditures during the holiday season this year, as opposed to the 5 percent they spent last year. By comparison, November estimations from Gallup show the average American will spend $720 on gifts this year, an increase from last year.
But plummeting fuel prices are just one of the many ways rising energy production is saving money for consumers. It's also helping those concerned about higher electricity bills stemming from their lighted holiday decorations.
Good news: Consumers will not break the bank to light their Christmas tree this year. Analysis from CEA shows that average six-foot Christmas tree will cost 46 cents if equipped with 450 5mm LED lights, $3.72 if equipped with 50 CB bulbs, and $4.02 if equipped with 600 mini lights, when lit up for four hours per day for 30 days, the number of days the average family keeps their decorations up for.
There are several other ways that consumers can cut down on energy costs this holiday season and have more money to spend on buying gifts for loved ones.
Here are a few tips on how to winterize your home and cut heating bills:
Allow sunlight to naturally heat your home by opening curtains on your south-facing windows during the day, and then close them at night.
Seal the air leaks around pipes, gaps around chimneys and recessed lights in insulated ceilings, and unfinished spaces behind cupboards and closets.
Make sure the damper is closed when the fireplace is not in use or open for Santa's Christmas Eve visit
When you are asleep or out of the house, turn your thermostat back 10° to 15° for eight hours to save about 10 percent annually on your heating and cooling costs.
Turn down water heater temperature to the warm setting (120°F); water heating accounts for 14 percent to 25 percent of the energy consumed in your home.
CEA also has a few pointers on how to save on overall energy costs:
Limit or reduce the amount of time lights are on
Turn off room lights when the tree is lit
Turn the thermostat down when you have guests
These are just a few helpful tips that can help limit energy costs this holiday season. We hope you find them useful and that you and your family have a safe and happy holiday filled with low energy and fuel costs!