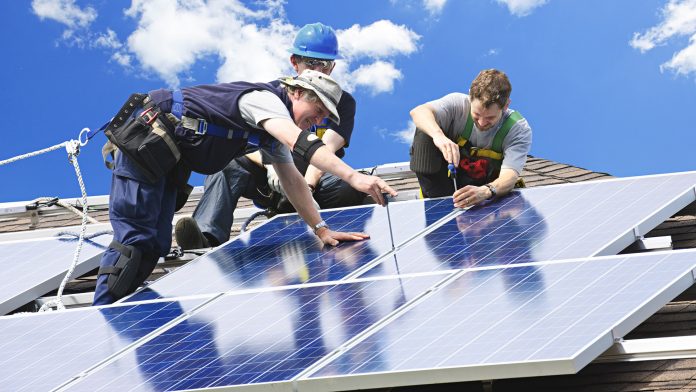 COLUMBUS — Consumer Energy Alliance (CEA) Midwest Executive Director Chris Ventura today issued the following statement following Governor Holcomb's decision to sign Senate Bill 309, which adopts pro-solar policies while bringing equity and market sensibility to the way Hoosiers' generate their own power through remarkable renewable energy technologies.
"We applaud Governor Holcomb's decision to sign this bipartisan legislation, designed to make solar energy more available and more affordable to all Hoosiers. Moreover, we are encouraged by Democrats and Republicans who came together to support this legislation, demonstrating that commonsense energy policy can still be achieved in a bipartisan manner.
Across the county, CEA has been educating policymakers on the importance of supporting solar energy, grid stability, and protecting consumers' right to access solar power. We are pleased that Senate Bill 309 enacts important protections for Indiana's families and households choosing to install renewable generation on their property and provides a framework to ensure solar is broadly accessible at affordable prices."
As part of Consumer Energy Alliance's Solar Energy Future campaign, the organization released a report, "Incentivizing Solar Energy: An In-Depth Analysis of U.S. Solar Incentives," that provides a comprehensive quantification of solar incentives available for U.S. energy consumers. The report analyzes the cost for a typical solar facility in 15 states and details the federal, state, and local incentives available for rooftop solar photovoltaic (PV).