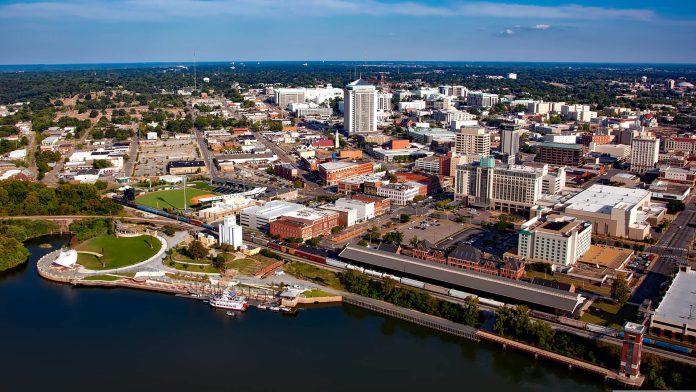 HOUSTON, TX – Consumer Energy Alliance (CEA) is pleased to welcome the Business Council of Alabama as its newest affiliate member.
The Business Council of Alabama (BCA) is Alabama's foremost voice for business. The BCA is a non-partisan, statewide business association representing the interests and concerns of nearly 1 million working Alabamians through its member companies and its partnership with the Chamber of Commerce Association of Alabama. The BCA is Alabama's exclusive affiliate to the U.S. Chamber of Commerce and the National Association of Manufacturers.
"The Business Council of Alabama understands that smart, sensible policies that encourage new growth and innovation in energy are critical to the state's future and ushering in a new and long-lasting era of energy abundance," said BCA President and Chief Executive Officer William Canary. "We are pleased to join CEA's efforts to advance constructive dialogue and common-sense solutions that will benefit Alabama's businesses and our greatest asset in economic development – our citizens."
"CEA strongly shares the Business Council of Alabama's goal to secure a prosperous future for families, workers, and businesses across the state," said CEA President David Holt. "Access to affordable and reliable energy is key to realizing that goal, and we look forward to working with BCA to ensure thoughtful and responsible energy policies that maximize Alabama's full economic potential and avoid burdens that disproportionately impact businesses and families who can least afford them."
For more information on the Business Council of Alabama, visit their website.
###
About Consumer Energy Alliance
Consumer Energy Alliance (CEA) brings together families, farmers, small businesses, distributors, producers and manufacturers to support America's energy future. With more than 450,000 members nationwide, our mission is to help ensure stable prices and energy security for households across the country. We believe energy development is something that touches everyone in our nation, and thus it is necessary for all of us to actively engage in the conversation about how we develop our diverse energy resources and energy's importance to the economy. Learn more at ConsumerEnergyAlliance.org.
Contact:
Emily Haggstrom
P: 720-582-0242
ehaggstrom@consumerenergyalliance.org