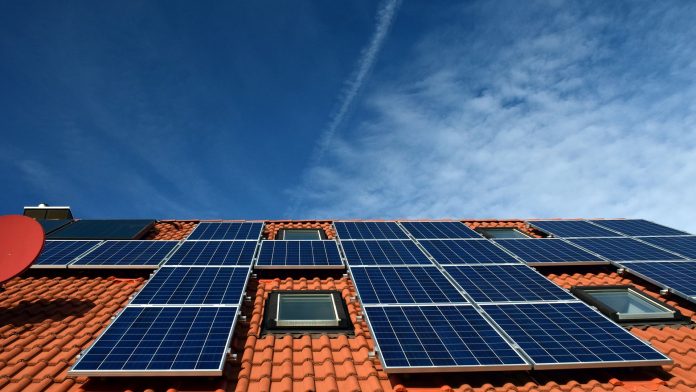 LOUISVILLE, KY — Consumer Energy Alliance (CEA), a national advocate for energy consumers and households on fixed incomes today praised the House Natural Resources and Energy Committee for its passage of legislation that would help expand solar deployment across the Commonwealth, helping to expand solar power, protect families and add options for seniors and small businesses, many of whom are seeing electricity prices continue to increase.
CEA's Vice President of State Affairs, Brydon Ross, a long-time resident of the Commonwealth, stated: "We want to thank the members of the House Natural Resources and Energy Committee for their support of this important legislation. CEA also appreciates Chairman Jim Gooch for offering this forward-thinking bill that will, in our view, put solar on a good path for growth in the Commonwealth, as well as help families and those living on fixed-incomes from additional cost burdens.  In short, this bill acknowledges that solar power has arrived and will continue to be a strong part of our power mix."
Ross added: "CEA strongly supports solar development as part of a diverse, robust energy mix. As prices for installment continue to come down, it is important that our policies keep pace with this rapidly changing industry. Preventing cost-shifting is simply a matter of fairness and good public policy. We look forward to working with Kentucky policymakers to continue to update and improve Kentucky's balanced, all of the above energy policy that includes renewables and our abundant natural resources."
###
About Consumer Energy Alliance
Consumer Energy Alliance (CEA) brings together families, farmers, small businesses, distributors, producers and manufacturers to support America's energy future. With more than 450,000 members nationwide, our mission is to help ensure stable prices and energy security for households across the country. We believe energy development is something that touches everyone in our nation, and thus it is necessary for all of us to actively engage in the conversation about how we develop our diverse energy resources and energy's importance to the economy. Learn more at ConsumerEnergyAlliance.org.
Contact:
Emily Haggstrom
P: 720-582-0242
ehaggstrom@consumerenergyalliance.org