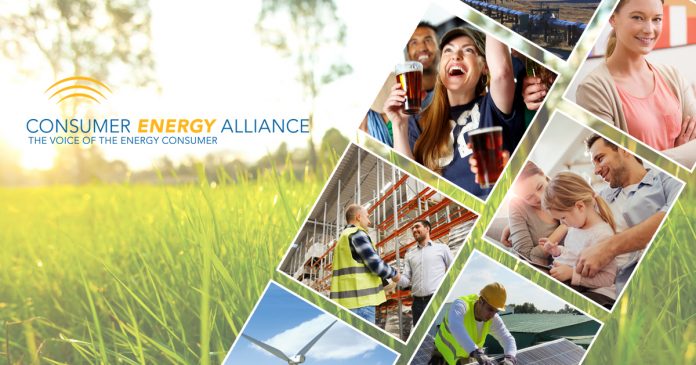 As we look at the news throughout the week – these top five stories stood out as issues that directly affect consumers across the country. From Pennsylvania to New Mexico, find out what you missed in consumer energy news.
An audit released by the state of Pennsylvania showed that millions of dollars set to help low-income families become more energy efficient was never used. The PA Energy Conservation and Assistance Programs Audit shows that almost $5.5 million in funds from the federal government was never spent, meaning it was sent back to the federal government. The audit faults the Pennsylvania Department of Community and Economic Development for multiple issues, including flawed and poorly administered processes, for the unspent funds. The audit also cites changes in federal laws and regulations as part of the issue.
Last week, the U.S. Environmental Protection Agency (EPA) and the State of New Mexico signed a Memorandum of Understanding (MOU) that would identify ways to re-use, recycle, or renew purposes for wastewater produced during the oil and gas process. Regulatory and state officials want to see if they can identify opportunities for this wastewater so it does not have to be disposed of in injection wells that eliminates the chance for this non-potable water to be put back through the hydrologic cycle, which is important in such an arid state. As the third-largest oil producer, New Mexico's oil and gas industry will continue to generate hundreds of millions of barrels of wastewater per year. This MOU and the workgroup being created will help to find good uses for this water.
Energy drain: Low-income households typically pay a higher percentage of income for utilities opens our eyes to the fact that being poor in America is a very expensive habit to be in. The poor in America have always had to endure extra hardships, and in today's society, those hardships come in the form of extra fees and higher payments on almost everything from paying rent to getting paid. A national report has shown that the poor also share a higher burden of energy costs, meaning that more of their income is devoted to paying energy costs for their home. The report chalks this up to many factors. Among them, the report cites the poor typically living in less energy-efficient homes being a major factor.
South Dakota's first 'passive' apartments will also be affordable, beginning a years-long experiment that could signal a change throughout the country. Copper Pass building is a low-income housing unit with one, two, and three bedroom apartments for families meeting low-income housing requirements. Copper Pass is pre-certified to meet the rigorous standards set forth in the International Passive House standards. Some of the features included in the home include extra insulation everywhere, triple pane windows, special sealant applied between beams for air-tightness, and an energy recovery ventilation system to bring in fresh air.
Trade War Turmoil Could Leave Energy Unscathed, Husky CEO Says explains how the current trade and tariff issues with President Trump and foreign leaders around the world may leave energy largely untouched. This is good news since the current trade disputes will likely raise prices on many items and services the public uses every day. With energy costs always on the rise, any volatility in the market could send prices higher at an even faster pace. According to Husky Energy Inc. CEO Rob Peabody, the energy market should remain fairly stable through the coming troubles and price increases.