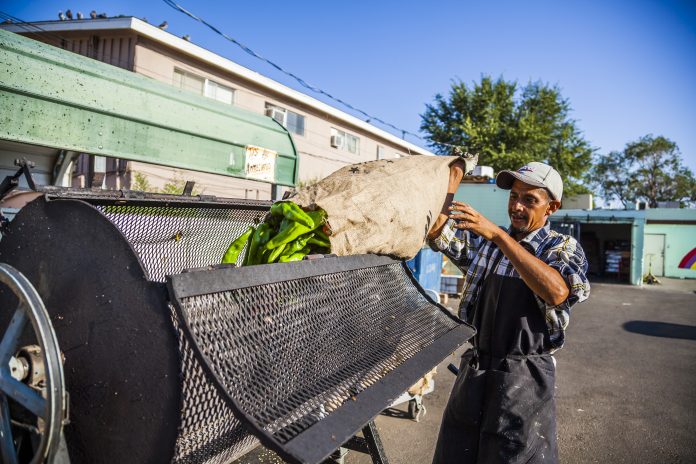 New Mexico is a land known for its rich history and vibrant culture. This unique foundation creates a melting pot of traditions and families across the state with celebrations year-round. Whether it's another Isotopes win, exploring the oldest art markets in Santa Fe, or jamming out to 'The Shins,' you can always count on having a great time with the residents of this close-knit state. But to experience all the state has to offer, energy is required to not only fuel the fun but to fuel the economy.
Whether you know it or not, New Mexico's economy is driven largely in part by the energy industry, with oil and gas production being the number one source of income for the state. In 2017 alone, New Mexico produced a record high of 172 million barrels of oil – enough for every person in the state to fill up their car three times.
Last year in 2017, the number of jobs in New Mexico increased by 0.9 percent, which is a sign that trend will continue to gain momentum this year. Additionally, the New Mexican portion of the Permian Basin recently increased production in the region, it's predicted that the economy will also follow suit. New Mexico Oil and Gas Association reported that the state's rig count has reached an all-time high of 103 rigs. This not only means that New Mexico will be producing more income, but it will also be adding roughly 5,000 jobs in the state. That's 5,000 people who can now provide for their families and create sustainable futures for themselves and their children.
That's just one example, but there are many. Energy impacts our day-to-day lives in ways we don't even normally think about until it's not there. Just imagine if we didn't have gas to power farm equipment. New Mexico alone is home to 23,800 farms and 43.9 million acres of farmland. With a strong knowledge of how to properly grow chilies, pinto beans and pecans, New Mexicans flourish because of farming and not to mention – ranching. However, without energy powering the necessary equipment, how would these 43.9 million acres of carefully cultivated agricultural and ranch lands continue to provide income for families and businesses?
Casinos are also another important source of income for New Mexico, they also provide a social outlet and a place to catch up with friends. What would a Friday night after work be without the chance to let loose at Sandia Casino? Without affordable, adequate, reliable sources of energy, it wouldn't be impossible to run the slots, have the lights on, or power the cold drinks at the bar.
New Mexico has a unique advantage of being an energy producing state that's known for its fun-loving and unique culture. It's one of the main reasons people love to visit. Whether it's the beautiful scenery, the Albuquerque International Balloon Festival, or exploring the indie music scene, none of it would be attainable without the growing oil and gas industry. New Mexico's economy, relies on it.