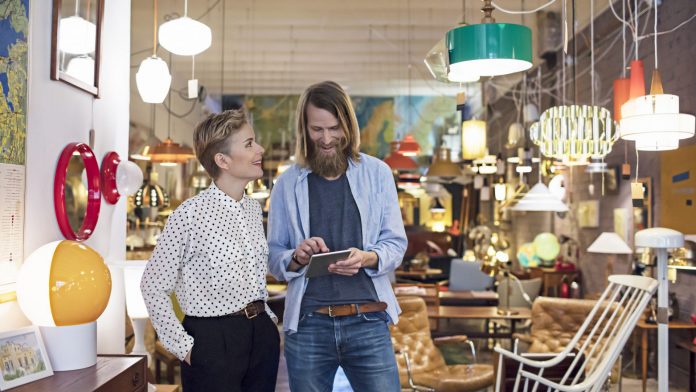 Small Business Saturday is a brilliant initiative that has helped the growth of small businesses all over the country. The idea started out as a way to help local businesses, but it has now grown into a national phenomenon. Local businesses often have to face tough competition from national, and sometimes international, giants who have a lot more resources to stock their stores and create competitive prices. Small business owners, who are simply trying to make ends meet often have to cut prices, staff time, or hours as a result of this, often which has a big impact on their business.
The whole idea of the campaign is to "Shop Small" this Saturday, customers should try to refrain from visiting large commercial chains, and instead opt to go to local businesses. Customers are still able to get the products or services that they need, but instead, supporting local people and bringing business to help them grow and maintain their spot within the community.
Since the start of American Express' campaign in 2010, it has grown exponentially with local businesses across the country expected to see 65 million shoppers who are likely to spend $85 billion. As people look to seek out unique products or stay close to home, more people are opting to go to local stores to show their support and buy something different. As we look to grow local businesses, it's not just the products and the services, growth comes from a healthy overall business, which means creating a budget you can come to rely on to make steady choices about your business.
One of the ways small local businesses can save is through energy. Energy is a large part of the bills businesses have to incur besides staff time and inventory. If you are someone who runs a local business, improving your energy consumption is one way you can reduce your monthly expenditures.
1. Switch To A New Energy Provider
One of the easiest ways to reduce the amount that a business spends on their energy consumption is by switching to a different energy provider. Energy providers all over the country tend to offer varying rates, and these differences can sometimes make a small difference in your monthly budget. You can do this by starting to research rates that are offered by different providers in the area. Once you have determined which company has better rates, call to see about switching over. This simple step can save a significant amount of money, thus making any day in your shop more profitable. If you don't have the benefit of switching providers, reach out to your current provider and schedule an energy audit to see where you can save. This can also help reduce expenses.
2. Swapping To Energy Efficient Devices
Almost all kinds of appliances and various technologies today have energy-efficient options that are not only beneficial for the user but actively work to conserve energy and thus – your energy footprint. Certain things like air conditioners, refrigerators and heaters tend to have varying rates of consumption, which can ultimately increase or decrease the amount spent on energy. Swapping out old appliances and investing in new energy efficient ones may seem costly at first, but is something that is incredibly beneficial in the long run.
3. Make Sure There is Proper Ventilation
Air conditioners and heaters, in particular, are two appliances that tend to use a significant amount of energy. By having a good ventilation system, businesses are able to properly moderate temperatures and to help remove pollutants that enter through the air. This means the amount spent on proper temperature control can be reduced, which can, in turn, lead to more savings for the business.
It's not just your product or marketing you need to consider to stay in the black. Being energy efficient is not only incredibly simple for almost any kind of business but by incorporating energy efficiency into how you run your business – it can also help you grow. There are also plenty of additional tools that businesses can integrate into their energy efficiency solutions such as using power strips that can help 'draw out' the energy that a device needs to be more energy efficient. Getting proper sealants for doors and windows or something as simple as unplugging things that use power at night and not leaving unused appliances are also things that can help a business become more energy efficient.