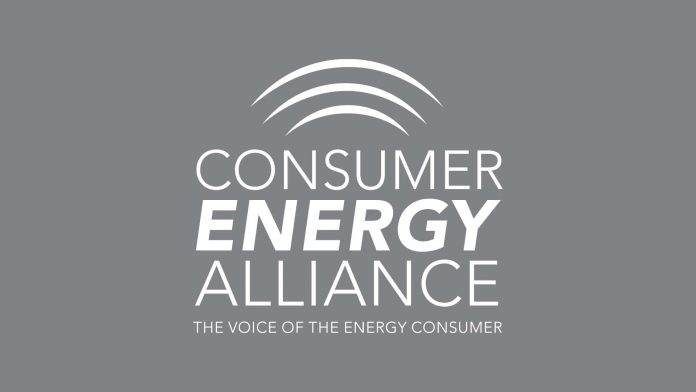 Washington, DC – Today, Consumer Energy Alliance (CEA), the nation's leading energy advocate for families and small businesses, urged the Trump administration to move forward with a comprehensive and responsible offshore leasing program for oil and gas production through the Five Year Plan. Following Bernhardt's announcement David Holt, President of CEA stated:
"The Five Year Plan is a very effective mechanism to allow everyone to engage in the long-term planning necessary to do the work to power the American economy. Delays in the process restrict the ability to ensure the American economy will have the energy it needs to continue to drive growth, jobs and economic prosperity," said Holt. "Most importantly, a prolonged offshore process will negatively impact consumers because less energy production means higher prices for families across America struggling to pay their bills, the poorest of whom are paying 40% or more of their income for energy.
"CEA encourages the Administration to expeditiously pursue an expansive Five Year Plan in a manner that ensures transparency, consistency and a predictable regulatory approach that includes broad access to both the Gulf of Mexico and the Mid-Atlantic leasing areas.  Opening these areas to production would allow the entire country to benefit from this essential natural resource.
The Plan, which has been in process since 2018, is the mechanism to make federal areas available for leasing to produce oil, gas and wind energy. This process is an open and transparent process that offers multiple opportunities for elected officials and the public to weigh-in.
Holt concluded by saying, "Our energy needs will continue to grow. Thoughtfully developing our offshore assets and ensuring the US continues to have the most stringent environmental standard of Earth – while we continue to diversify our energy portfolio to add more wind, solar, renewables and onshore resources – makes good public policy and economic sense."
DOI oversees leasing and collection of lease payments, royalties and other revenues from the production of energy on federal lands. The revenues from oil and gas production have been one of the top revenue earners for the federal government for decades. In 2018 alone, the Department of Interior disbursed just under $9 billion to the federal government.  States also benefit, with expected payments of $30.5 million to Alabama, $94.7 million to Louisiana, $31.7 million to Mississippi and $57.8 million to Texas.
###
About Consumer Energy Alliance
Consumer Energy Alliance (CEA) is the leading consumer advocate for energy, bringing together families, farmers, small businesses, distributors, producers and manufacturers to support America's environmentally sustainable energy future. With more than 550,000 members nationwide, our mission is to help ensure stable prices and energy security for households and businesses across the country. CEA works daily to encourage people across the nation to seek sensible, realistic and environmentally responsible solutions to meet our energy needs.
Contact:
Emily Haggstrom
P: 720-582-0242
ehaggstrom@consumerenergyalliance.org