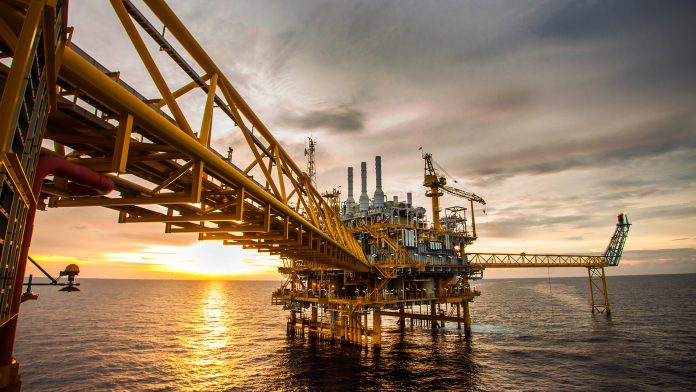 Group Says Baton Rouge Event Showcases How Energy Influences a Growing Louisiana
BATON ROUGE, L.A. – Consumer Energy Alliance (CEA), the nation's leading energy advocate for families and small businesses, announced its support for the Grow Louisiana Coalition's 2019 Oil & Natural Gas Industry Day, which will be held today, May 1, 2018, at 12:30 p.m. CT at the A.Z. Young Park outside the Louisiana State Capitol.
The annual event will provide an opportunity for business leaders, government officials, families, students, and surrounding communities to learn more about their state's energy industry and its critical role in providing jobs, tax revenue, economic growth and lower utility and gasoline bills throughout Louisiana. The event will also highlight fast-developing innovation and emerging technologies that are now helping the sector grow at a record pace, improving the environment and reducing emissions.
"Grow Louisiana Coalition's annual Oil & Natural Gas Industry Day is an interactive, fun-filled way for state officials, and business leaders to show colleagues, families, and local communities about the critical role energy plays in their state and daily lives," Kaitlin Schmidtke, CEA's Louisiana Director, said. "A strong energy industry here — supported by skilled tradesmen and women equipped with safer, state-of-the-art technologies — continues to be a catalyst for jobs in energy and non-energy fields statewide, many of which offer family-sustaining wages that help households pay their mortgages, buy groceries, and fill prescriptions."
A 2018 report from the Grow Louisiana Coalition highlights these benefits. According to the report, in 2015, the oil and gas industries generated over $19.2 billion in household earnings for Louisianans and supported more than 262,520 jobs. Every job created across extraction, refining and pipeline industries created 3.4 additional jobs in other sectors statewide, the report said. Meanwhile, the oil and gas sectors paid $382.8 million in ad valorem taxes to local governments — enough tax revenue to support nearly 7,700 public school teachers in 2016.
"The energy sector is a dynamic revenue-generating machine that helps fund essential public services throughout Louisiana, including education and emergency services. It also helps pay for maintaining, repairing, and upgrading significant local infrastructure like roads, bridges, and ports," Schmidtke said. "Even tourism and recreation benefit because low energy costs make it more affordable to travel to the state's world-renowned attractions. Without a strong energy sector, families, communities, and businesses regionally would pay an unnecessarily heavy price and lose the very way of life they have come to know and love."
###
About Consumer Energy Alliance
Consumer Energy Alliance (CEA) is the leading consumer advocate for energy, bringing together families, farmers, small businesses, distributors, producers and manufacturers to support America's environmentally sustainable energy future. With more than 550,000 members nationwide, our mission is to help ensure stable prices and energy security for households and businesses across the country. CEA works daily to encourage people across the nation to seek sensible, realistic and environmentally responsible solutions to meet our energy needs.
Contact:
Emily Haggstrom
P: 720-582-0242
ehaggstrom@consumerenergyalliance.org