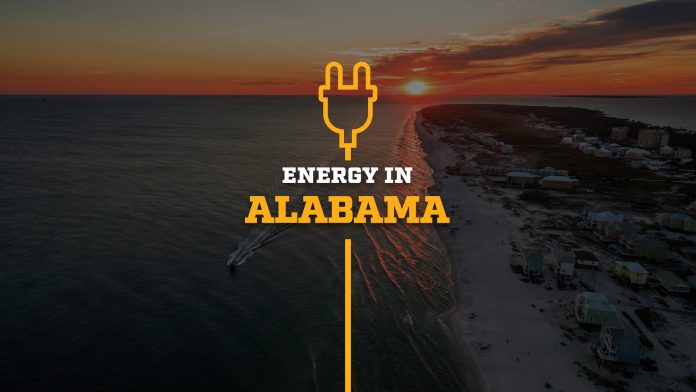 MONTGOMERY, AL — Consumer Energy Alliance (CEA) today applauded the Alabama Legislature, and its Governor, for enacting SJR-78, a resolution introduced by State Senator Gerald Allen (SD-21) urging expanded access to offshore energy in the Gulf of Mexico as well as requesting that the government move forward with releasing the 2019-2024 National Outer Continental Shelf Oil and Gas Leasing Program. Following the passage of the resolution, CEA State Director Kaitlin Schmidtke released the following statement:
"Families and businesses across Alabama have been able to depend on affordable and reliable energy supplies, reasonable gasoline prices and food costs, lower electric bills, and good jobs because of good policies that help meet our energy demands, as well as our economic needs," said Schmidtke. "It is important that sound public policies like these are singled out that allow us to meet our energy needs, while we continue the strong environmental progress being made across the country.  Alabama state policymakers should be commended for taking a thoughtful approach that recognizes the long-term employment, economic and environmental benefits that expanded American energy development can bring to their citizens."
"Alabamians have always understood how energy has been a boon to their economic well-being, offering family-supporting wages that help keep our restaurants open, our movie theaters full, and most importantly helps lower energy-related costs for cash-strapped households.
"Alabama's legislators, and its governor, also understand the revenue that will be generated for state and local governments, that allows for improved essential services, and opportunities for more jobs. This resolution let's state's in the Gulf of Mexico, and the Atlantic know that Alabama understands how energy helps their communities and that we can put our communities first from both an economic and environmental perspective."
###
About Consumer Energy Alliance
Consumer Energy Alliance (CEA) is the leading consumer advocate for energy, bringing together families, farmers, small businesses, distributors, producers, and manufacturers to support America's environmentally sustainable energy future. With more than 550,000 members nationwide, our mission is to help ensure stable prices and energy security for households and businesses across the country. CEA works daily to encourage people across the nation to seek sensible, realistic, and environmentally responsible solutions to meet our energy needs.
Contact:
Emily Haggstrom
P: 720-582-0242
ehaggstrom@consumerenergyalliance.org