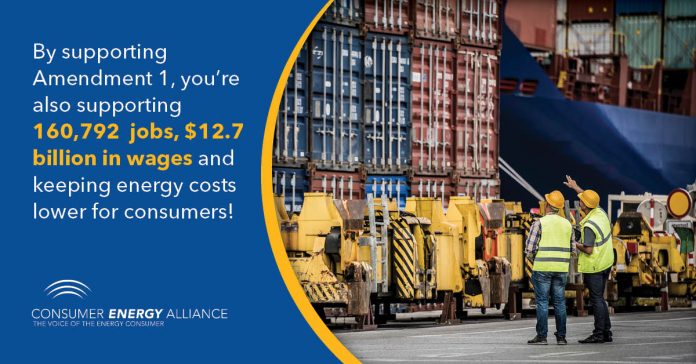 Saturday is just a few days away, and whether you're headed to the big game or not, don't forget to get out and vote! On the ballot, this year is an amendment to the Louisiana Constitution. By voting yes, you can help make sure there is continued investment in Louisiana, create jobs and cut through all the political red tape.
The U.S. Constitution prohibits states from regulating interstate commerce, but some parish tax assessors have started taxing property destined for the Outer Continental Shelf (OCS).

The Public Affairs Research Council of Louisiana (PAR) in its Guide to the 2019 Constitutional Amendments said those local assessors are taxing that property based on their interpretation of the state constitution and interstate rulings. However, PAR said neither the Louisiana Supreme Court nor the U.S. Supreme Court has ruled in the issue.

The amendment would prohibit property taxes on raw materials, goods, commodities and articles stored for maintenance if destined for the OCS. That is the area in U.S. waters that is 200 miles beyond the state jurisdiction, which for Louisiana is three miles.
Read more – American Press