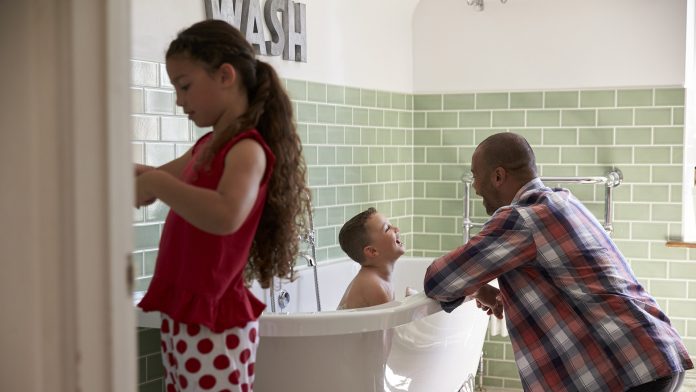 When most people see or think of a pipeline, they may envision just one section – pieces and parts of the full project. Often, this is because we see segments stacked up on the back of a truck, near a highway or in a rural field.
Once laid down and connected, pipelines often sit beneath the surface, out of sight through various areas and terrains. They continue on disguised, masked or marked within their surroundings – all 2.4 million miles worth.
But their benefits are very visible.
Pipelines deliver what we depend on each day, typically carrying water, oil or natural gas. Without pipelines, you most likely couldn't drive, heat, cool or power your home, or take a shower. Though these are some of the tangible benefits of what pipelines can deliver, pipelines can also deliver intangible benefits as well. Like jobs.
The Line 5 pipeline that runs under Michigan is a great example. While there are the more obvious construction jobs associated with the building and installation of any pipeline, folks in neighboring Ohio, where the pipeline ends, were recently reminded of how vital Michigan's Line 5 is to their jobs – the less obvious ones that you and I might associate with the pipeline.
These jobs, about 600-1,000 of them, lie in Ohio at the Toledo Refining Co., and Line 5 is the primary source for the sweet crude oil that they convert to gasoline, diesel and jet fuel. This fuel is then transported to areas and regions where it is used and consumed.  According to PBF Energy, the owner of the refinery, there is no other viable alternative oil source for this refinery. You wouldn't put apples in a cake mixer and hope they'd be blended up; processing oil is quite similar. You can't process different types of products in a place that is already built to process another. Without the pipeline, it would make the facility obsolete.
The Toledo Blaze recently highlighted the potential impact on employees at the 122-year-old refinery if energy delivery from Line 5 was interrupted. Their conclusion? 550 good-paying jobs would likely be lost.
But it's not just their jobs that are on the line (literally.)
Believe it or not, interrupting Line 5 would also mean Michigan could be ending one of its own main sources of energy, including the majority of aviation fuels for the Detroit Metro Airport. Job loses, travel disruptions and higher energy prices (to name just a few) would undoubtedly be expected for both Michigan, Ohio and over the border in Canada if something happened to Line 5.
It's hard to believe anyone would intentionally want to do that.
While Toledo isn't Detroit, there's always a connection at both ends of any pipeline, and Ohio jobs are at the end of this one when it comes to Line 5. While many people live in Ohio, some do live here in Michigan. How would you feel if another state got to decide if you kept your job or not? It just goes to show, Michiganders need to think about what – or more importantly, who – is on the other end of Line 5.
Don't forget to think down the line.