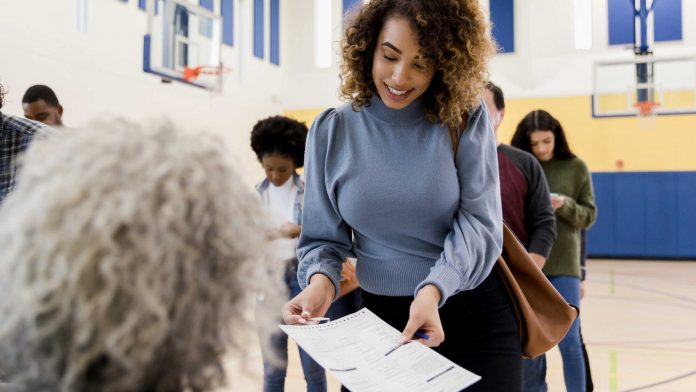 This Super Tuesday, we encourage everyone to cast their ballot for sound energy policies, no matter which candidate you choose.
There are several key issues up for debate this election. A big one is a proposed national fracking ban, which would have devastating ripple effects across our economy with a cost of up to $7 trillion, by some estimates. Such a ban, even if it were legally possible, would wipe out billions in savings for consumers and families, erode America's unprecedented energy independence and security and curtail our environmental progress.
Another issue is a push to electrify everything by banning new natural gas hookups, a trend that removes consumer choice and is a blatant attempt to hobble a crucial ally to faster renewable energy deployment — the ready supply of natural gas our energy revolution has given us.
While these issues encourage anti-energy activists to to unfairly criticize our world-leading emissions reductions, we are starting to see a reprieve from existing legislators working across the aisle on energy policy. We encourage you to vote for a candidate that puts your energy needs ahead of their or some interest group's agenda.
Super Tuesday is a vital part of the 2020 election and will have a major impact on the final election field. Voting is a right, and one that shouldn't be taken for granted. Our democracy grants us the right to keep our legislators accountable, and part of that is letting them know where you stand on energy policy, which affects everyone's wallet.
The average energy consumer needs a voice, and that is why we encourage you to spend some time doing your homework learning about what works for you policy-wise. We understand that learning about it can be frustrating at times, but it's important.
Our simple rule of thumb is we look for policies that provide reliable, affordable energy for families, communities and small businesses while demonstrating environmental stewardship.
We are passionate about sound energy policy — and will continue to advocate for it in every election.