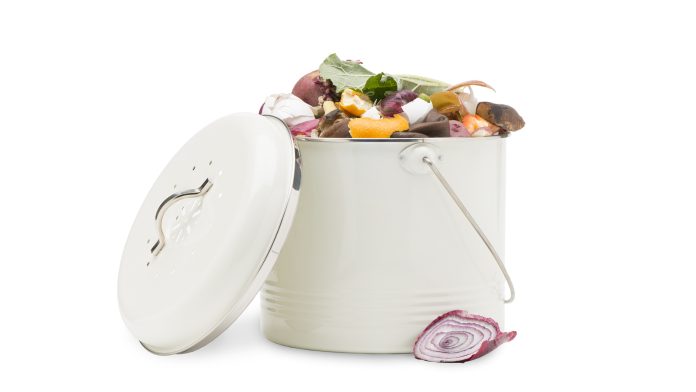 Household waste has always been an ongoing issue. While there are all kinds of waste at home from packaging to old clothes, have you ever stopped to notice how much food your family is truly wasting? The largest percentage of food waste happens in our households, according to the nonprofit ReFED. With each person tossing out roughly 1,642 pounds of trash each year, that adds up pretty quick for a family of four who on average wastes 30%-40% of the food they purchase annually, according to the U.S. Department of Agriculture (USDA). Then there are the 3.3 billion metric tons of carbon dioxide emitted from the 3,091 active landfills and over 10,000 old municipal landfills annually from that discarded food waste.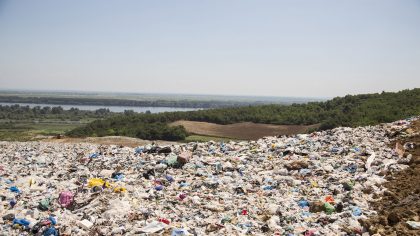 The global effects of this food waste are massive; however, the U.S. Environmental Protection Agency (EPA) is hoping to cut the percentage of food waste across America in half by 2050. For now, there are plenty of ways we can combat this issue and save energy in the meantime. It's simple, composting. Plus, it's an easy way to reduce our everyday household waste and give back to our environment.
In rural areas, composting is easier because you can find a place outside to build a digester. In some suburban communities, there are even services that will bring you a bucket, pick it up when it's full, and bring you a new one in its place. What do you do if you live in an urban area or don't have access to a service? Although composting may seem like an arduous process, it can be as simple as setting aside your scraps in a bin after dinner.
So, are you ready to reduce, reuse, and recycle your food waste to create a healthier planet? The upside is you can add it to potting soil to reinvigorate houseplants or add it to your garden. As you start to look at what products might be good for you, here are five different composters for you to consider as you do your research.
Today's Scraps, Tomorrow's Fertilizer
Food waste can take anywhere from two weeks to two years to decompose and turn into beneficial soil, and even that time period is dependent upon the type of food, size of the food waste pile, and how closely it's packed together. Wish there was some way to get usable soil quicker? Check out this food recycler that turns your leftovers into tomorrow's compost in a 24-hour period with a push of a button. This machine would not only look good in anyone's kitchen, it requires minimal space, and the best part – it doesn't leave behind any type of unwanted stench. Although this easy-to-use food recycler is much larger than other composting machines, it blends in perfectly at the edge of a counter or next to the island in your kitchen. No effort and no wait with this cool gadget!
Composting Companions
Another great compost option is a living composter, although you will be adding a few more guests to your composting experience with this purchase. Vermicomposting, or worm composting, is the process where worms feed on your organic food scraps, recycling them through their bodies, and producing nutrient-rich compost. This living composter features stacked trays, which house worms that feed on food scraps. When one tray gets full, usually after a month or two, the owner takes out the compost and adds the tray back to the top and the process continues. Once you harvest your compost, you can use it immediately in your potting soil or save it for the upcoming gardening season.
More of a DIY family? Try creating your own worm composting bin at home by using this how-to article.
Crank Up the Food Waste Savings
Composting can be done inside or outside the home, and more earthy go-getters can create large amounts of compost with compost tumblers. These mainly outdoor composting products feature one or two chambers that hold fresh compost as well as developing compost. Toss in your expired eggs, fresh lawn clippings, or afternoon green tea bag, and simply turn the exterior handle to help cure the compost. You may have heard that chicken soup is good for the soul, but it's good for the soil too! Find out what is safe to compost and what is not here.
Aesthetically Pleasing Composting
If you're not loving the idea of a big, bulky green compost bin on your kitchen counter. We get it. You'd rather help the environment in style. Luckily, there are a few stylish compost bin options to match your kitchen aesthetic goals. Minimalism may be a new fad, but the fun doesn't have to stop with your kitchen décor. When taking your next trip to the grocery store plan your meals ahead to not overbuy and prevent spoilage of food products. Better yet, many compost bins are made of recyclable materials so you can be even more environmentally conscious. Bamboo is a biodegradable material, so when you are ready to purchase a new compost bin you can recycle this container along with your food waste. Add a touch of luxury to your kitchen with a stylish composting bin.
One-Stop Shop to Composting
So you are new to composting and want a kit that can be a one-stop shop for your food waste needs? Composting kits are available online and in most hardware stores, and aid in kick-starting the composting process. Most of these kits include a composting bin and compost accelerator mix to ease the process for beginners to this activity. One of the great benefits of composting indoors is that during the winter months the process of composting isn't slowed down due to the normal to warm temperatures inside the home.
Honorable Mention?
That goes to Pela's Lomi! We say honorable only because this product hasn't come out yet and is still taking pre-orders. Pela's mission is to create a waste-free future. The owner saw how much trash was getting discarded in our oceans and wanted to tackle the problem with simple solutions. It started with biodegradable phone cases to eliminate all the waste that occurs each time someone buys a new phone.  Now it's looking to tackle food waste.
View this post on Instagram
This option is great for urban dwellers, single-family households, and individuals who likely produce less waste on average. This compact unit fits directly on a countertop with a sleek design that will blend in with your other appliances. Those who prepaid for the technology during its Indiegogo crowdfunding push are set to receive their device in November of 2021. As soon as the product is out in the market, we're sure we'll get to hear all of the latest reviews for this option.
Now that we have given you some food for thought regarding composting, try one of these cool composting gadgets in your home and take the first step toward giving back to the planet. Interested in how to get started? Check out this video hot-to video: Composting for Beginners!