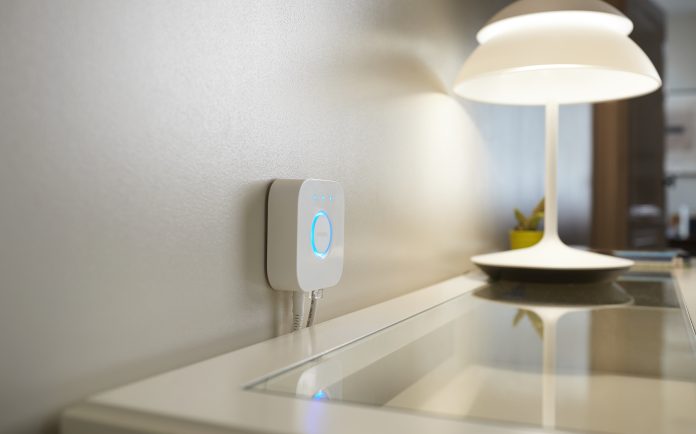 Looking for ways to improve your environmental footprint but still have a merry and bright holiday season? Power up his holiday season with these energy-efficient gift ideas. You'll be making a difference one smart gift at a time!
Smart Voice Activated LED Lights
Does your man love voice-activated technology? Whether he is a "Hey Google" or a "Hey Alexa" kind of guy, these smart voice activated lights are the home improvement technology he didn't know he needed! Control a single light, one room, or even your entire home with a simple command. Once these lights are connected to your smart device of choice, the power of light is in his hands this holiday season!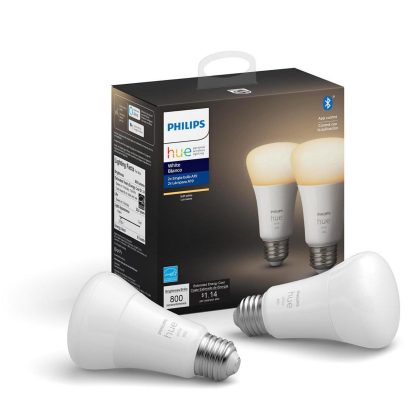 2. Nest Learning Thermostat
Is your dad constantly checking the thermostat? Well he'll hover over the temperature no more with this device. Nest Learning Thermostat has a knowledge component that learns your heating and cooling routine to build a schedule around your temperature preferences. This thermostat is the first to be Energy Star Certified, and can connect to his phone to provide a day-to-day report as well as a home report each month to show overall energy savings. Studies have shown that customers have saved an average of 10-12% on heating bills and 15% on cooling bills using this smart thermostat. Heck, it practically pays for itself! Now that's the definition of smart giving.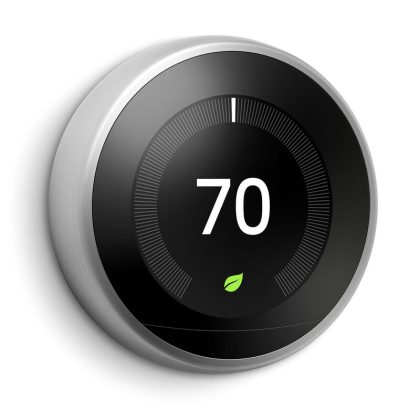 3. Wireless Smart Speakers
Do you have a music lover in your life? Then give him the gift of a portable speaker to listen to his favorite tunes. These portable, wireless speakers have a long lasting battery that eliminates the need for excessive charging – reducing the amount of energy you use. Enjoy a jam session while you save energy with this wireless smart speaker all year round!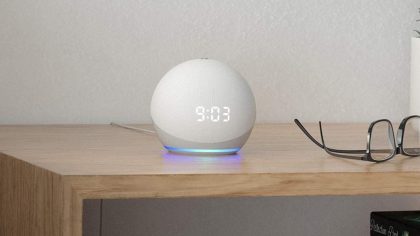 4. Thermoball™ Traction Slippers
Does your household tends to keep the heat on low during the winter months? Tile or hardwood making his feet cold? Instead of plain old socks try these winter booties. The outside has the feel of a luxe sleeping bag while the inside is padded and warm. These slippers come in both a tall and short length, and have a durable sole for working in the garage or walking out to get the morning paper. So even if you're skimping on the heat, you don't have to skimp on style!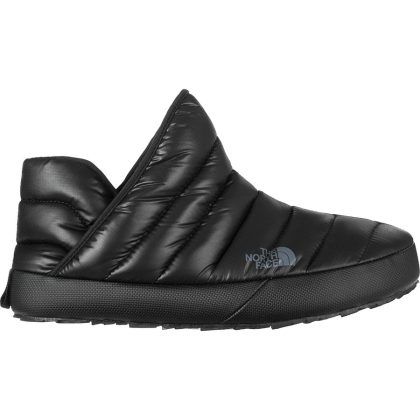 5. Smart Plug Power Strip
Does your dad ever wish he could unplug all unused devices at once? Well now he can! With a smart plug power strip that connects to Alexa and Google Home, this voice or app controlled outlet has the ability to unplug or turn off devices at his fingertips. Energy vampires will be a thing of the past with this convenient accessory, and it will give him the opportunity to manage how energy efficient he is by monitoring the energy use per each device!
Bonus – If you have the Phillips Hue system, then try this smart plug to turn any light into a smart light!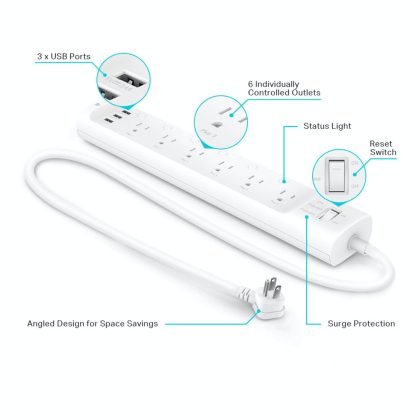 6. Solar Charger Power Bank
Ever heard of a solar powered phone charger? If your guy is constantly running low on battery give him the gift of a rechargeable battery with this solar-powered phone charger! This power bank is fully waterproof and even has a built-in flashlight and compass to take on his next camping or fishing trip. Your guy will be fully prepared for whatever challenge he may face – now with a full battery!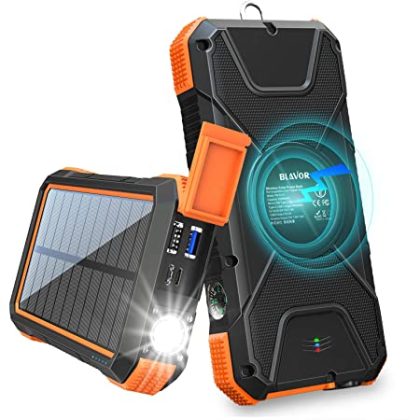 7. Electric Blanket
Need a way to fight the freeze this holiday season? Electric blankets are a winner in our book, and maybe even your man's! This coveted gift converts electrical energy into heat at a fraction of the cost of your heating bill. Keep heating costs to a minimum, and maximize the warmth this winter with this beloved gift!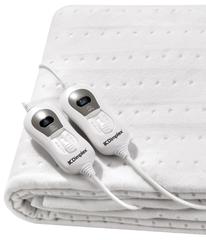 8. ShowerStart Water Saver
Singing in the shower is one of everyone's favorite pastimes, but how much water could we save by limiting our water waste? Once your shower water has heated up to 95 degrees, this shower head auto-engages into water-saving mode and turns the warm up period into a drip until you are ready to hop in. Thanks to this new gadget, each household can save up to 40% of their water and energy consumption costs. Your dude will be thrilled with his savings, and still be able to belt out his favorite tunes minus the water waste. Now that's what we call being energy efficient!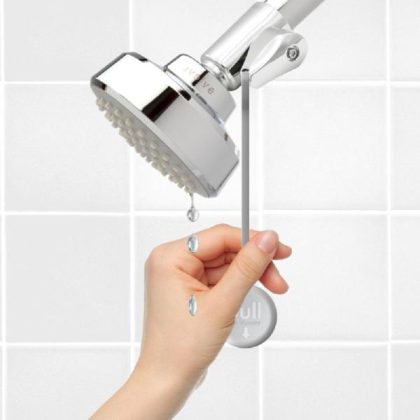 9. Solar Powered Backpack
Does your guy love to explore the great outdoors? Or simply love adventure? Then check out this solar-powered backpack that he can bring on his next excursion. Equipped with USB ports, an insulated meal compartment, and a moisture-resistant zip pocket he can take on any trail or river in his path. It's even TSA approved for air travel or two-day business trips. Pack professionally or spontaneously with this solar-powered adventure backpack!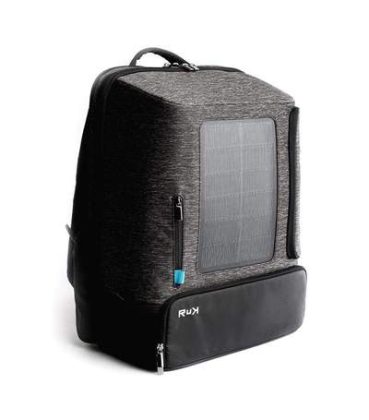 10. Tentree Sustainable Sweater
What's the most energy efficient way to warm up this winter? A sweater of course! All jokes aside, we are in for a more expensive and colder winter this holiday season, which leaves us trying to plan for ways to warm up when it starts getting cold. Any thick, comfy sweater will do but why not find one that is made from reusable materials? Sustainability meets energy efficiency with this cozy color block sweater from tentree – an organization that plants ten trees with every sustainable clothing item purchased. Give him the gift that will be sure to keep him warm without having to raise the thermostat this winter!