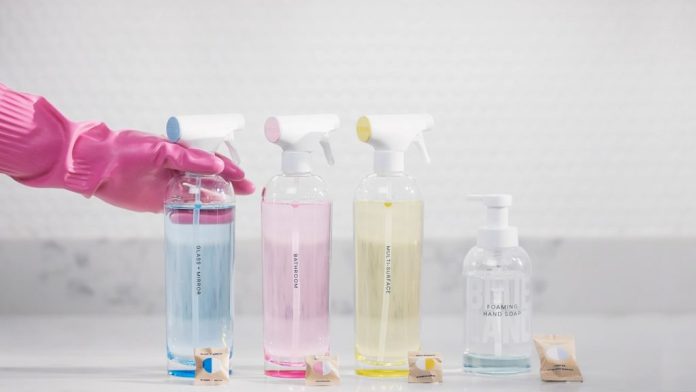 Shopping for the woman in your life during the holidays doesn't have to be stressful, especially if she's environmentally conscious or trying to be. We've compiled some of our favorite reusable gift ideas that will be sure to win her over!
The Bamboo Bundle – Public Goods
Reuse. Recycle. The mantra of our youth. As people look to find ways to stay eco-friendly and make small changes to their lives, this Bamboo Bundle by Public Goods is a great start. This sustainable bundle comes with home essentials that can start the woman in your life on path towards sustainability. Each product is created with bamboo, a sustainable material for so many different products, to help you organize your life with more renewable products. With this gift, she'll be getting a fresh start on a sustainable life into the New Year!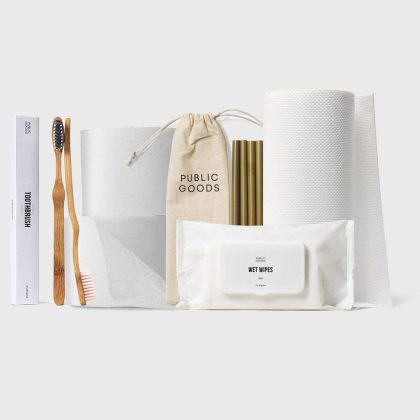 2. Razor Starter Kit – Billie
Single use razors are a thing of the past – why not get a razor that will last? Even better, a razor that you never have to think about refilling. With over 2 billion single-use razors thrown out a year, this useful gift saves the environment, your skin and your wallet! Turn her shower routine from a tedious task to a luxurious act of self-care and organization with this fun kit. It's time for a more sustainable shower process! It even comes with a discount code to get started: BILLIE50.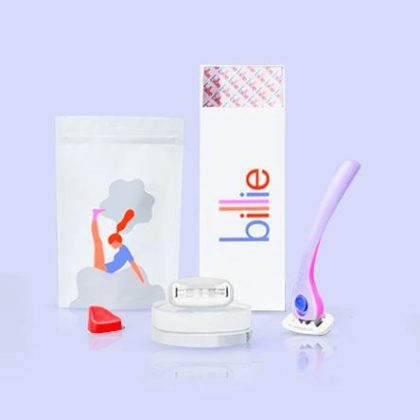 3. Laundry Products – Dropp Laundry
Does your gal love the feel of fresh cleaned clothes? From dryer balls to sensitive skin detergents, these laundry kits have you fully loaded for washdays. Each detergent pod is pre-measured and made with dissolvable packaging, and are crafted for specific purposes like stain removal, whitening, and odor reducing. Designed with crisp, clean scents and low waste packaging, Dropp creates effective, eco-responsible products so that you don't have to choose fresh clean clothes at the expense of the environment.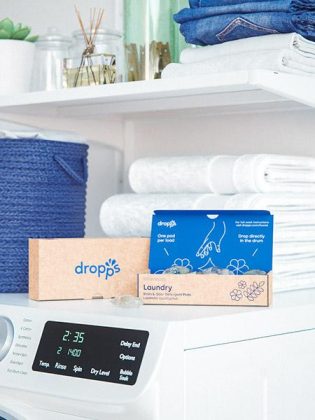 4. Athletic Wear – Girlfriend Collective
Got a girl who cares about where her clothes come from as much as how they look? Don't sweat it, we've got just the thing – Girlfriend Collective creates clothing made from 100% post-consumer water bottles and turns them into fashion-forward activewear. Ranging from outerwear to intimates and even gym attire, your gf will be sustainably stylish thanks to Girlfriend Collective.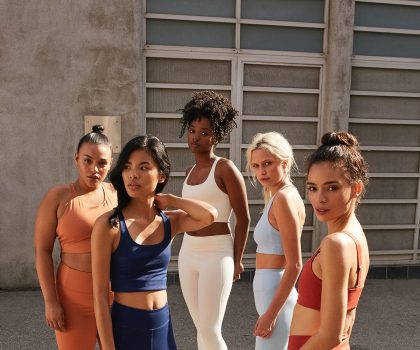 5. Cosmetics Set – Elate Beauty
With the countless amount of clean-beauty brands on the market, Elate is a great option to give the woman in your life some extra glow! Elate minimizes cosmetic waste by creating a capsule makeup collection made specifically for each customer. Each product is made from organic products with recyclable and compostable packaging. The best part about Elate is each product container is reusable – simply order a refill and you're good to glow!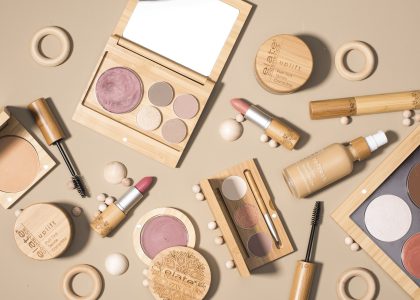 6. Alternative Milk Maker – Almond Cow
Tired of having to pay that extra dollar or two for alternative milk in your latte? No "moo" stress in that department! The Almond Cow makes your favorite plant-based milk at the touch of a button in less than 5 minutes. Create hundreds of different recipes using various nuts, seeds, and spices to whip up your perfect alternative milk. The possibilities are endless with this reusable gift idea!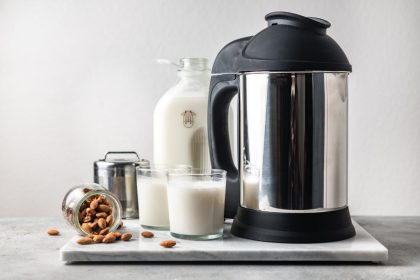 7. Zero Waste Lunch Kit – Package Free
Is your girl always on the go? This lunch kit fits perfectly inside a tote. Each kit includes a reusable bamboo utensil set, an airtight stainless steel container, an organic hankie, a silicone sandwich bag, and a drawstring bag to hold it all. Whether she's going to work or on a road trip with friends, this zero-waste lunch kit is the perfect sustainable option for the diner on the go!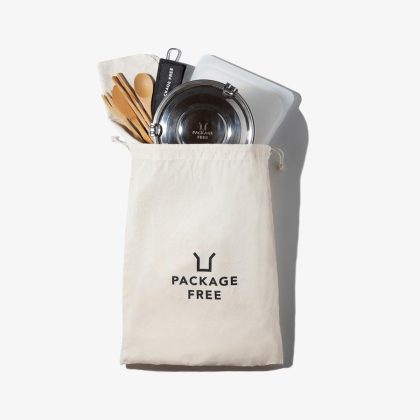 8. Non-Toxic Cookware – Caraway
Does your lady dominate the kitchen? These non-toxic cookware and bakeware sets are better for her and better for the environment. The company touts that their products "release up to 60% less CO2 compared to traditional non-stick coatings." They come in a variety of different colors to spice up her cooking and baking experience. So ditch the chemicals and make the switch to Caraway cookware and bakeware for her this holiday season.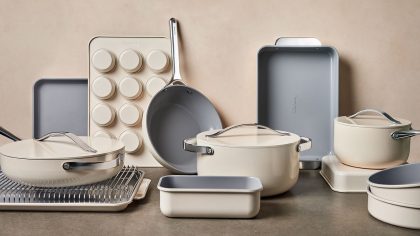 9. Reusable and Sustainable Cleaning Products – BLUELAND
There's nothing better than that squeaky clean feeling you get after you or your home have been freshened up! Except if that squeaky clean came from reusable and sustainable products. This winter, change out your hand soaps, dish soaps, laundry detergents and other home cleaning items with BLUELAND. Buy the receptacle once and refill it as you need with their refill packs as you run low. Not sure if you're ready to take the plunge? Try out their starter kit for BLUELAND's green experience.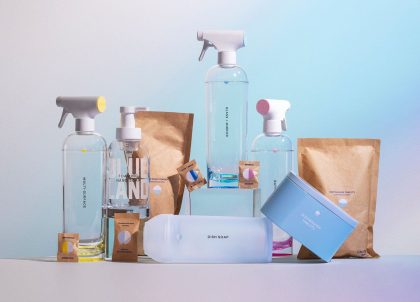 10. Sustainable Glassware – Neutrall
Sip in style with these reusable glassware sets! These upcycled glasses are aesthetically pleasing and made from rescued bottles that would otherwise end up in a landfill. Fill these elegant, glass cups with your favorite cool drink, or even some holiday eggnog, and enjoy. Cheers to sustainability!