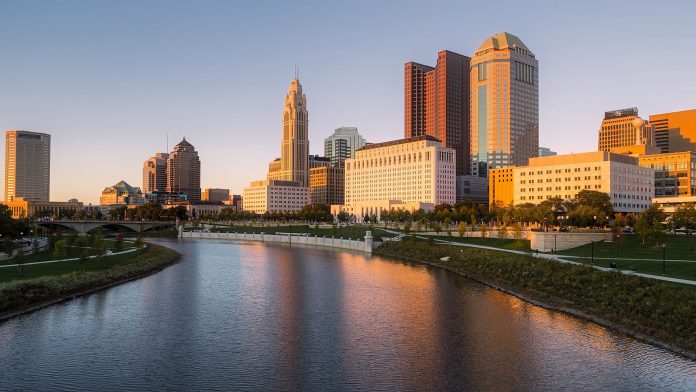 Buckeye State Poised to be a Leader in Carbon Mitigation
COLUMBUS, OH — Consumer Energy Alliance (CEA), the leading energy and environmental advocate for families and businesses, applauds Governor Mike DeWine for signing House Bill 175 into law, which continues Ohio's leadership in carbon mitigation and environmental stewardship as well as energy production. This new law will allow the state to apply for state control from the U.S. Environmental Protection Agency to sequester carbon dioxide safely.
CEA's Midwest Executive Director Chris Ventura issued the following statement:
"Today marks a milestone for the State of Ohio and the nation as we continue efforts to address our environmental goals and advance our state's vital industries. State Representative Brett Hillyer's leadership and the bipartisan support received for House Bill 175, is an important step in ensuring Ohio remains engaged with manufacturers and energy producers as our region continues to develop plans that meet the challenges of producing the essential items families rely on every day in more environmentally sustainable ways."
"Encouraging the deployment of carbon capture utilization and storage technologies (CCUS) remains one of our nation's leading mitigation strategies for combating climate change within local communities. It also brings us another step closer to net-zero and advances the strategies needed for a cleaner economy."
"With new innovation and technology, CCUS research and development is now a reality.  It is good to see that this is a priority for Ohio. Through CCUS, our industries will reduce emissions; sustain jobs and help the surrounding economically disadvantaged communities."
###
About Consumer Energy Alliance
Consumer Energy Alliance (CEA) is the leading voice for sensible energy and environmental policies for consumers, bringing together families, farmers, small businesses, distributors, producers, and manufacturers to support America's environmentally sustainable energy future. With more than 550,000 members nationwide, we are committed to leading the nation's dialogue around energy, its critical role in the economy, and how it supports the vital supply chains for the families and businesses that depend on them. CEA works daily to encourage communities across the nation to seek sensible, realistic, and environmentally responsible solutions to meet our nation's energy needs.
Contact:
Bryson Hull
(202) 657-2855
bhull@consumerenergyalliance.org