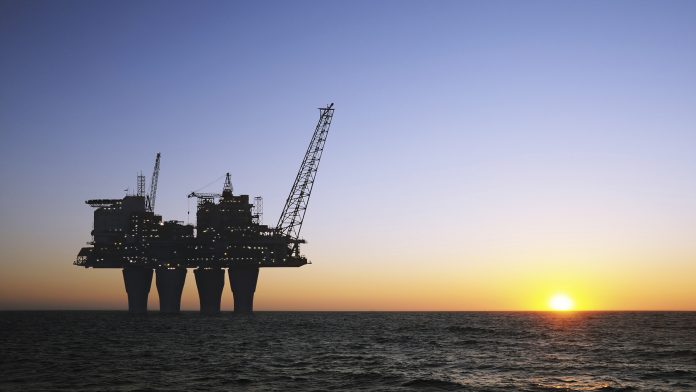 Harming Offshore Leasing Will Hamper Net-Zero Goals
HOUSTON  – Consumer Energy Alliance (CEA), the leading energy and environmental advocate for families and businesses, issued the following statement as the public comment period for the Department of Interior's next five-year program for offshore leasing reached its conclusion. CEA's comment letter is available here. The statement below is attributable to CEA President David Holt.
"The United States needs to protect its oil and gas supply, and avoid the ideological trap of adopting energy policies like those which have wrecked the economies of the UK, Germany and other European allies. Only a robust, economically competitive federal offshore leasing program can protect our supply over the near term, and maintain our environmental advantage of having one of the lowest-carbon basins in the world."
"Shutting down or severely curtailing leasing will hamper net-zero targets by adding up to 100 million metric tons of CO2 to the atmosphere every year through 2040, the same as if we added roughly 21 million cars to the road annually. It will also kill over 100,000 jobs and reduce Treasury revenue by $30-40 billion, according to a new McKinsey study."
"It will also expose us, once again, to the whims of OPEC+. The Gulf of Mexico could help offset more than half of the 2 million barrel per day cut announced by OPEC+ members, at a far lower environmental cost. It could also easily help refill the Strategic Petroleum Reserve (SPR), which is at its lowest level since 1984.
"It is curious that the Biden Administration, instead of calling on U.S. companies, for months has been offering OPEC+ a deal to buy 200 million barrels to refill the SPR, if they did not cut production. The Administration always looks elsewhere when the solution is here at home, thereby further harming American workers and American families who are witnessing gas prices rising toward $4 a gallon again."
"The Biden Administration should view Gulf of Mexico leasing through the lens many prior administrations have: the fastest way to boost supply and deliver to Americans the enormous economic value of affordable, reliable energy. It ought to be a no-brainer in economic, national security and environmental terms, and we urge the Biden Administration to seize this moment."
###
About Consumer Energy Alliance
Consumer Energy Alliance (CEA) is the leading voice for sensible energy and environmental policies for consumers, bringing together families, farmers, small businesses, distributors, producers, and manufacturers to support America's environmentally sustainable energy future. With more than 550,000 members nationwide, we are committed to leading the nation's dialogue around energy, its critical role in the economy, and how it supports the vital supply chains for the families and businesses that depend on them. CEA works daily to encourage communities across the nation to seek sensible, realistic, and environmentally responsible solutions to meet our nation's energy needs.
Contact:
Bryson Hull
(202) 657-2855
bhull@consumerenergyalliance.org