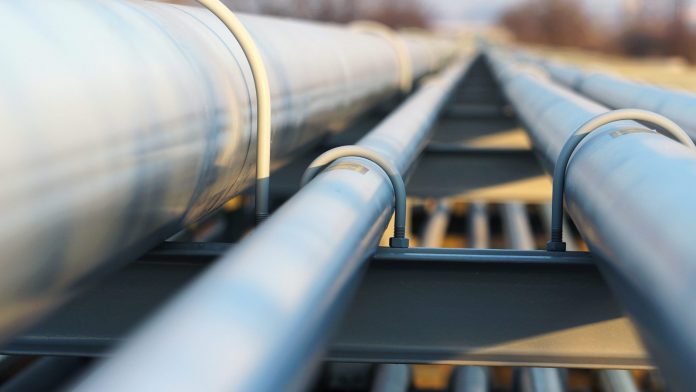 Mountain Valley Pipeline Exemplifies Risks, Confusion of Current Permitting Process
Administration's Letter Highlights Pipelines' Roles in Hydrogen, Carbon Capture
WASHINGTON  – Consumer Energy Alliance (CEA), the leading energy and environmental advocate for families and businesses, is encouraged by Energy Secretary Granholm's letter to the Federal Energy Regulatory Commission (FERC), urging it to expeditiously move on actions related to the Mountain Valley Pipeline and recognizing pipelines' critical roles in fostering the hydrogen and carbon capture industries.
"CEA hopes this step by the Biden Administration is the first in a journey that ends with a modern, smarter, and fairer permitting regime. That will drive prices down for all Americans by eliminating the burdensome, confusing and lengthy regulatory process energy developers are forced to endure – which Mountain Valley Pipeline's tortured path amply demonstrates," CEA Vice President Kaitlin Hammons said.
"Permitting is too often a rat's nest of delay created by groups opposed to building up America, or ensuring fair, stable prices and readily available energy. The Secretary's words send an encouraging signal amid ongoing discussions about updating America's permitting system to get much-needed energy infrastructure built," Hammons said.
"Importantly, the Secretary outlines the role pipelines will play in expanding the carbon capture and hydrogen industries to meet the energy and environmental needs of today and tomorrow, without limiting our options."
"American families and small businesses thrive when energy is reliable, affordable and secure, and permitting plays a deciding role in that formula," Hammons said. "CEA hopes to see more realistic, sensible approaches like this from the Administration going forward."
###
About Consumer Energy Alliance
Consumer Energy Alliance (CEA) is the leading voice for sensible energy and environmental policies for consumers, bringing together families, farmers, small businesses, distributors, producers, and manufacturers to support America's environmentally sustainable energy future. With more than 550,000 members nationwide, we are committed to leading the nation's dialogue around energy, its critical role in the economy, and how it supports the vital supply chains for the families and businesses that depend on them. CEA works daily to encourage communities across the nation to seek sensible, realistic, and environmentally responsible solutions to meet our nation's energy needs.
Contact:
Bryson Hull
(202) 657-2855
bhull@consumerenergyalliance.org