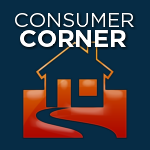 Did you know that the electric light bulb was invented just 130 years ago? Thomas Alva Edison invented the carbon-filament lamp in 1879. This invention ushered in an era of inventions and progress that led to our present-day world of technology and electricity dependence.
In the United States, about 15 percent of household electricity is used for lighting – mostly through the use of traditional incandescent bulbs. We use artificial light to meet all types of needs, including: ambient, task and accent lighting.
Using new technologies, you can decrease the electricity used for your lighting needs by 50 to 75 percent. Not only does that save you money, but it is also wise utilization of America's resources.
Make use of these tips:
More light is not always better – match your lighting needs to your tasks
Use a dimmer switch to reduce costs
Use energy-efficient light bulbs and systems to save energy
Try "daylighting" – using natural light, when available, through the use of windows and skylights
Find out more about efficient lighting strategies from the U.S. Department of Energy here.