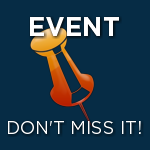 Don't miss the Aug 19th event – a talk entitled "The Impact of the Oil Spill on the Future of Deep Sea Oil and Gulf Coast Economy" by John Hofmeister. John retired in 2008 as President of Shell US, the US arm of the oil giant Dutch Shell. Since his retirement, John has founded and is CEO of Citizens for Affordable Energy. John is an extremely knowledgeable individual into the global oil business, having spent years at Shell.
John is a forceful, forthright and insightful speaker – whether he talks about "Peak Oil", 'Oil as a free market entity" or his "Energy Plan" for the future. Coupled with the disastrous oil spill in the Gulf of Mexico, and the looming energy shortage, his talk on August 19th promises to be a scintillating one on this important and fascinating topic!
Date & Time: Thursday, August 19, 6:00 – 9:00 p.m.
Venue: Petroleum Room, 44th Fl, 800 Bell Street, Houston , TX -Houston, TX, 77002
Pricing: $35.00 (Members); $55.00 (Nonmembers) ; $25.00 (Students)
Program: Networking. Cash Bar. Seated Dinner.
Click here to register or call TIE office at 713.929.1900 x 210 to register, purchase a table, sponsorship or membership.